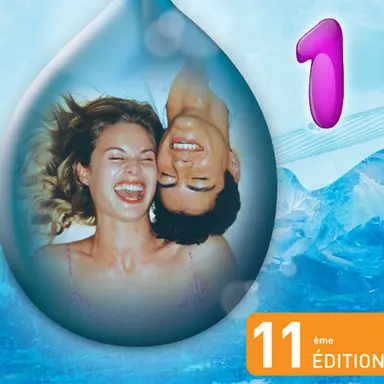 For its 11th edition, the exhibition organized in Paris on 15 and 16 January by the French Society of Cosmetology (SFC), brought together nearly 150 exhibitors. In a few years, this event has become a must, both for ingredient suppliers who present their latest active ingredients and for visitors who discover innovative raw materials, trends and new technologies.
In addition to presenting their new ingredients, companies can also participate to the Formulation Prize.
For the 2019 edition, the theme was "Surprise us with your best formula". This choice is explained by a desire to allow all exhibiting companies to be able to participate by demonstrating their creativity.
65 candidates were in the running, here are the winners and the presentations they made of their candidate formulas.
Moisturizing Water Drop Emulsion Stick A simple stick?!…… Hmm… at first sight, yes. We invite you to test this stick and discover a whole new sensoriality. A light and slippery texture for a fresh and watery effect on the skin.
This Korean technology (K-Beauty) once again challenges the codes of traditional cosmetics.
No more oily or waxy structures that give shiny or braking touches.
Gone are also the structuring fatty acids that require potentially high pH sensitizers.
Here, the water phase is at the heart of this technology. And yes, water, quite simply.
Water and a lot of it! This will delight visionaries who will be able to introduce all the desired active ingredients, and even claim the specificity of this galenic to the consumer in a "Moisturizing Stick" concept.
Let's let the Christmas magic work a little more!
Presented today as a moisturizer, develop tomorrow applications in sunlight or make-up…. When the dream comes true!
Soft foam texture with immediate smoothing and blurring effect, second skin effect.
Sili-gum primer is a foundation that instantly blurs pores while mattifying the complexion for perfect skin all day long.
Its ultra-fresh and non-greasy texture lets the skin breathe while prolonging the make-up's hold. Formulated with a marine active ingredient that refines the skin texture (in vivo test on the ingredient) and limits the adhesion of pollutants, this base firms the skin.
Naturality index:
• 94% of ingredients of natural origin
• 90% natural ingredients according to ISO 16128
• Formulated without silicone
Tips for use:
• Make-up base to be applied after the treatment on the entire face,
• To matify and blur the pores locally, apply the base by tapping in a targeted way
This multi-purpose powder is inspired by the best bronzing powders. But don't get me wrong, its primary goal is to effectively cleanse your hair while giving it a sunny and shiny effect.
The shade has been developed to suit all hair types, from the lightest with a coppery side to the darkest for a golden sheen.
Why limit yourself to hair when you can also brighten your whole body?
Made with 93% of ingredients from our catalogue and enhanced by a white orchid fragrance, this product is easy to use and fun to apply.
So, it's up to you to test it, but don't be surprised if you can't do without it anymore!
Stearinerie Dubois - Jury's favorite
Ball Massage
Its nomadic shape with a feminine round curve, an olfactory "citrus" note and soft orange colours evokes a gourmet and sensory well-being.
A nomadic moisturizer, a companion to your bathroom or weekend suitcase, this object will become an essential part of your skin care routine.
Gives your skin all the comfort and protection it needs in one step.
This round massage treatment promotes relaxation, soothes tensions and deposits a "second skin" film when applied.
Sensory strengths:
• Extreme comfort when applied, good glide and protective film provided by Dub Estoline®
• Soft and velvety finish without oily film
• Balance between spreading and melting on contact with the skin thanks to Dub Cire H1, Dub Pencil and the combination of Dub Estoline®/ DUB Thg
• Hydration reinforced by the presence of Dub Estoline® and the presence of natural butter
This playful and innovative formula, easy to use, will provide you with a complete, cocooning and protective care.
This trendy massage ball, with its vegan formula, unpackaged and natural according to ISO 16128, will be the ally of a responsible and comforting daily life.
Technical highlights :
• Formula with few ingredients
• Easy to achieve
The use of Dub Estoline® improves the cohesion of the waxes and prevents the formula from crumbling.
JS
© 2019- 2022 CosmeticOBS