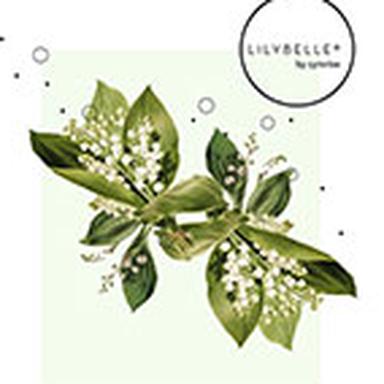 Even today, neither steam distillation nor extraction with volatile solvents can correctly capture the essential oil of the lily of the valley. Many players in the perfume sector have been focusing on the synthetic molecules used to capture its scent. Lilybelle®, presented by Symrise, stands out from classic synthetic molecules as it provides a green alternative to petroleum-based chemistry.
Its bells have inspired many a poem and tale. A fragile flower that emits a delicate and intense scent, lily of the valley has long eluded extraction. After six years of research and development, the SYMRISE research team has developed Lilybelle®: a molecule with fresh, clear notes that are very similar to the scent of lily of the valley. According to the laboratory, the aim behind this innovation is to meet environmental and social needs in terms of sustainable development and offer the consumer everyday products, combining high performance with environmental responsibility.
The ultimate floral note
Widely and easily used, white floral notes are some of the most common raw materials in perfumery.
But even though this particularly fragrant flower is easy to pick, its fragile bells do not sufficiently yield an essence. Today, there is no extraction method that can truly capture the flower's olfactory qualities.
The only alternative to recreating the fresh and delicate scent of lily of the valley is to use synthetic ingredients. Some classic synthetic molecules that are currently available are subject to intense regulatory pressure (Lyral, Lilial).
The challenge for the environment
Each year, several thousand tons of d-Limonene are produced from orange peel, a waste product from the fruit juice industry.
By recycling this renewable by-product, Symrise has designed and developed a synthetic process that respects the 12 principles of green chemistry (Paul T. Anastas and John C. Warner):
• Use of catalysts at each step in the process to help reduce chemical products
• Recuperation and recycling of solvents during the manufacturing process
• High yield to limit waste
In addition to using green chemistry, studies on environmental decomposition have shown that the Lilybelle® molecule is biodegradable.
A market need
his innovation is in line with a global sustainable development project for Symrise, inherent in each step of the production chain, from sourcing to final use. It is also a solution to market needs, and, for perfumers, a new professional tool that meets all regulatory and market demands, globally contributing to sustainable development.
© CosmeticOBS-L'Observatoire des Cosmétiques
© 2017- 2022 CosmeticOBS