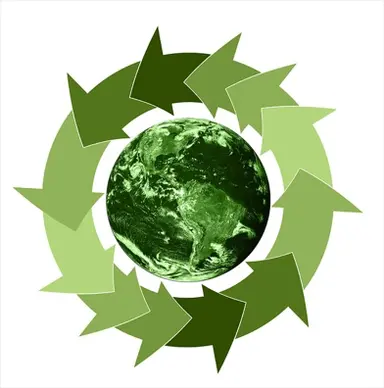 More and more cosmetic packaging professionals are committing themselves to nature and integrating "green" processes into their companies. This is particularly the case since many events such as the Sustainable Packaging Investment Summit and Cosmoprof highlight this trend
Between plastic that pollutes the ecosystem, over-packaging and packaging made of non-recyclable materials, there are real environmental issues in the packaging sector.
Many suppliers have therefore decided to take action and turn, as much as possible, to more sustainable solutions.
This is the case of CTL Packaging, a company specializing in the production of plastic and laminated tubes.
"The majority of the tubes we produce are made of polypropylene or polyethylene. We have developed a technology that meets the new legislation on the recyclability of packaging. The tube we developed a few years ago, ES Tube, is 100% made of single material and therefore recyclable. We also have other packaging that is made from recycled polyethylene, but also tubes made from polyethylene made from sugar cane," says Pascal Barbarin, the company's sales director.
Eco-responsibility is an issue taken seriously at CTL Packaging.
As proof, the group has been ISO 14001 certified for several years (a standard defining environmental management system criteria).
"Our objective is that our tubes and the entire company meet the requirements of this standard. We have received an Ecovadis gold award that rewards the companies that are the most advanced in this area of eco-responsibility. We are very proud of this, especially since we are one of the only plastic tube manufacturers to have received this distinction," he adds. "But that's not why we intend to rest on our laurels, we are constantly looking for materials that are ever more environmentally friendly."
The same is true for Toly. For this company with multiple subsidiaries, eco-responsibility is a must-have.
Dorien Bienco, General Manager of Marketing, says that environmental issues are at the heart of the company's concerns but that demand also comes from its customers.
"In view of the market, trends, we really need to focus, and we do, on eco-responsibility. Not only on the materials, but also on the opening systems. Some brands challenge us and ask us what we can do for them. It is our duty to find solutions to their problems that reflect their company's commitments."
To develop sustainable and ethical solutions, Toly also uses consumers directly.
The group has developed Beauty Source, a program where users have a voice and can express their wishes, needs and desires in terms of packaging.
Toly gives them the opportunity to speak via a platform and also organizes workshops to meet them and exchange views.
Eralda Gjyrgji, Marketing Assistant, explains that "Often there is a gap between consumer desires and brand interpretation. So we decided to question them directly. Eco-responsibility is obviously a strong trend that is a source of interest for a majority of our panel. They are not only attentive to this, but also to all industrialization processes. They want to know how it works and the impact on the environment."
Awareness, progress in R&D procedures, brand and consumer pressure, packaging suppliers are responding to the call for a green attitude…
Pour aller plus loin
Meet the entire ecosystem, including innovative start-ups to brands needing greener packaging solutions and investors keen to learn more about this booming market at the Sustainable Packaging Investment Summit in London, 11th July 2019.
Click here to download the full agenda
JS
© 2019- 2022 CosmeticOBS