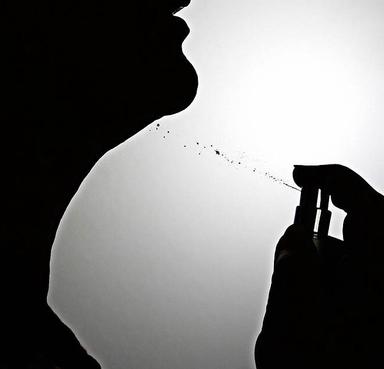 Cushions, sticks, waxes, oils, all-over mists… To seduce young generations, the perfume industry reinvents the way we perfume ourselves, with new materials to create new gestures. From now on, skin feel, sensoriality, and intimacy have a bigger role to play in these comfy, caress galenics.
Is it the end of the eternal spray diktat? It is believed that Millennials perfume themselves differently, are reluctant to use standard sprays, and are crazy about mists. Eau Jeune declare these are much popular among young people aged 12-18 – a light alternative to traditional fragrances, since perfumed mists are lighter than eaux de toilette and less expensive than perfumes.
After body oils, glistening perfumed gels for the neck, and other hair perfumes (Chanel and Dior have become specialists, and as a matter of fact, Chanel will launch a Coco Noir Hair Perfume next June 1st), luxury brands have started creating new 'intimist' textures to renew perfume gestures. They are gentler, and they pamper the skin;
The cushion stands out
Chanel were the first to imagine this new, resolutely on-the-go gesture to put perfume on, with an object to be kept and carried everywhere (Chance Eau Tendre Touche de Douceur Parfumée, 5 g, €69, limited edition). The surprisingly soft 'caress' applicator makes the user even closer to the perfume and guarantees total discretion (it is non-'diffusing' and can be applied anywhere, anytime). Perfect for retouches any time of day, its gel texture slides on the skin and will not flow in your bag or luggage. Just press the sponge against the flexible fabric to deliver the right dose of perfume and lightly brush against the skin areas wanted (behind the ears, in the hollows of the neck and shoulders, on the wrists, the knees…). By gently rubbing the skin, the famous floral-fruity fragrance shells its grapefruit-green quince accord, jasmine and white musk notes in a different way. More intimist, almost reassuring, you can nestle your nose in it anytime to rediscover its smell.
Another 'cushion' applicator, that of Kenzo: Flower by Kenzo Le Cushion, an eau de parfum in a gel (14 g, €39). It encapsulates the iconic poppy trail to reveal this grand powder floral perfume, again, in a different way. Bulgarian rose, violet, vanilla, and white musk notes become more tactile, almost soft like a cushion, as if influenced by the applicator's gesture and material…
The mist generation…
Perfumed mists to be sprayed all over the body are much popular among young generations, seduced by this quick, easy and convenient way to smell good, while softening the skin. They are a real success this summer! Usually enriched in plant-derived glycerine, hyaluronic acid… the (light) hydration they provide can be enough when the temperature rises, just like the perfume they diffuse.
Chanel created N°5 L'Eau All-Over Spray (150 ml, €58), this perfume designed by Olivier Polge, 'today's N°5'. Less concentrated in alcohol, this fresh body and hair mist emphasizes the freshest side of the fragrance (citrus fruit propelled by aldehydes) and allows for an intuitive, generous gesture.
Dior have just launched J'adore Precious Body Mist (100 ml, €50), an ethereal formula which beautifies and softens the skin, while wrapping it into a delicate, refreshing perfume cloud (rose, ylang-ylang, and a new extract enriched in jasmine).
More affordable, the three body and hair perfumed mists by Eau Jeune available in supermarkets are enriched in coconut oil (Brumes Sweet Memories, Party Night, Secret Kiss, or Summer Trip, 75 ml, €5 each) – an easy, assertive gesture.
To continue with low prices: Hollister presents Wave for Her Body Mist with red berry aromas (250 ml, €13, in Sephora stores), and Sephora Collection, 5 Perfumed Body Mists (100 ml, €7.99, five scents: Pillow Battle, Let's Have Fun, Morning Zest, Beach Vibes, Rolling in the Grass).
The only ones to have had their photosensitization tested are the organic-certified Body Beauty Mists by Estime & Sens (Eau de soin N°1 Vert Mandarine or Eau de soin N°2 Soleil de Nuit with bergamot, amber vanilla, and precious wood, 100 ml, €29 each), and Eau d'été by Acorelle which, other than its perfume, conceals fruit waters and plant-derived glycerine (100 ml, €15.50, limited edition) – a real good idea for the holidays!
Here are other nice freshness-softness duos: Paul & Joe Perfumed Moisturizing Mist based on orange blossom water, hyaluronic acid, jojoba oil… (50 ml, €30), and Les Senteurs Gourmandes Fragrant Body Mists (200 ml, €15 on Beauty Success, four scents: Carnet de Voyage, Le Verger, Souvenirs d'Enfance, and Traditionnelles Vanilles).
As for the Vertige Solaire Body Mist Tuberose Bergamot by Baïja (100 ml, €19.90), its formula with an aqueous base (and not an alcohol base, like most body mists), glycerine, and witch hazel water can also be sprayed on the hair. Its scent is pure delight!
The same goes for the Zeste Absolu Face, Hair & Body Mist by Huygens which, other than plant-derived glycerine, contains hyaluronic acid (150 ml, €31). Its fragrance, a synergy based on bergamot, exotic verbena, and ambrette, was created specially for the summer season. Plus, it is multifunctional: it can be used both to texturize and perfume your hair and to quench your skin's thirst. It is available in 16 other equally delicious perfumes.`
Hands: a new expression territory
From purifying gels to creams, hands are offered all sorts of perfumed attentions. Well, of course, why would they not also get their own perfume?
Roger & Gallet developed the most 'hygienist' gel (the hydro-alcoholic gel to purify the hands) in a perfumed version (Hand & Nail Sanitizer, 30 ml, €5). No less than four different fragrances are available for these cleansing, perfuming, and hydrating gels enriched in glycerine and sesame oil: Feuille de Figuier, Fleur de Figuier, Fleur d'Osmanthus, Gingembre Rouge, and Bois d'Orange.
Chanel is definitely most inventive in this search for new materials! After the non-perfumed version, they have just launched N°5 L'eau On Hand Cream (50 ml, €56, limited edition), a luxurious hand cream with a singular, ergonomic pebble design. Behind the seeming simplicity of this form lies an innovation. Contrary to a standard tube, its bottle does not lose its shape. A beautiful object anyone will be delighted to show!
Now, here is another hand cream which, in addition to being a very nourishing, quickly-absorbed formula, contains a real perfume: Olivia Giacobetti is behind this Hand Cream with iris butter created for Éditions de Parfums Frédéric Malle (75 ml, €60).
Caudalie have just launched a hand and nail Crème gourmande with their Thé des Vignes fresh water fragrance (50 ml, €8.90). It nourishes, protects and perfumes, thanks to a combination of grape seed oil and sensual white musk, neroli, and ginger notes.
Roll-ons and other pearls
They were already available with the Miss Dior fragrance (Miss Dior Blooming Bouquet Roller-Pearl, 20 ml, €37.50). Dior now offers them with the Poison Girl Unexpected fragrance (Perle de Parfum, eau de toilette, 20 ml, €41). As the ideal ally for girls on the move, this discreet, elegant packaging can be naturally taken out of your bag to perfume yourself anywhere, any time.
Solid perfumes
'Giving perfume a new identity': such is the credo of the creator of Sabé Masson, La Maison du Soft Perfume: Isabelle Masson-Mandonnaud. She reinterpreted the old traditions of perfume concretes to design her Soft Perfume Solides (5 g, €25, 19 scents for now), alcohol-free, surfactant-free skincare perfumes. They combine high perfumery and cosmetic ingredients (waxes, butters, and vegetable oils), which vary from one perfume to another, and are featured in green, graceful packaging.
De Guerre Lasse is a fruity Chypre mingling mango butter, tamanu oil, candelilla wax… and tangerine, bergamot, peach, violet leaf, cedar, patchouli notes… in a pinkish paste with fine mother-of-pearls.
The two best-sellers are Zazou (radiant orange blossom with a shea butter base) and Né des Roses (tiaré oil and rose, peony, and spice notes).
As for Soft Perfumes Liquides (50 ml, €98, five scents), they are also alcohol-free and surfactant-free, but they offer high concentrated perfume in an aqueous liquid texture. The perfume concentrate and the water get mixed to produce micro-droplets – which the brand calls UltraDrops – imperceptible when sprayed, and without the addition of any solvent. A beautiful olfactory result for a very pure finish.
Furthermore, the brand offers a perfumed Hand & Body Balm which contains cocoa butter and soaks the skin with a spicy, floral, woody fragrance (Georges et Moi, 30 ml, €14.90). The whole product is created, formulated, and made in France.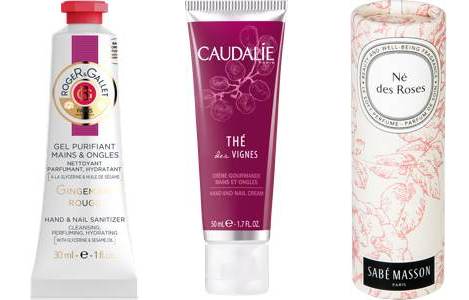 New generation sprays
These are rod-free sprays or elixirs which diffuse a fragrance by capillarity.
As regards rod-free sprays, there is actually a rod, but it is so transparent it becomes invisible, like in the new Amo perfume by Ferragamo (only released in the US for now). Designed by Aptar Beauty + Home, this highly-compact bottle called 'La Petite' (the visible height is minimized and the spray body concealed), involves a high-end technology for homogeneous, extremely fine, high-speed spraying.
Other perfumes worth mentioning: the bottles that diffuse the fragrance 'drop by drop', by capillarity, like J'adore Touche de Parfum by Dior (20 ml, €96.50), which perfectly embodies this quest for personalization everyone looks for. The gesture is more precious and parsimonious, an ultra-feminine way to wear a fragrance which revives the nobleness of perfume and actually evokes the 'cabochon perfuming' of old times. This creative gesture offers everyone the possibility to freely personalize their J'adore perfume exactly as they want it. Just apply drop by drop on the skin before spraying the J'adore fragrance of your choice. As it reacts to the wearer's skin, the exact area where it is applied, and the notes of the perfume it is combined with, it offers endless variations and composes as many fragrances as there are women personalities. According to François Demachy, Dior's Perfumer-Creator, 'it is an invitation to claim J'adore for yourself, and customize it by creating a tailor-made fragrance according to your own desires.' Basically, after unscrewing the bottle, you lift up the pearl before applying one or several drops on your pulsation points (neck, wrists…), and then closing and screwing the applicator to refill it.
This new olfactory experience does seem to have a future, since it is whispered that Nuxe will release an Élixir Prodigieux with phenomenal tenacity for Christmas 2018 (the Prodigieux perfume was reproached for lacking long wear), an oil, again with a short-rod cabochon which diffuses the perfume by capillarity. We will definitely talk about it again!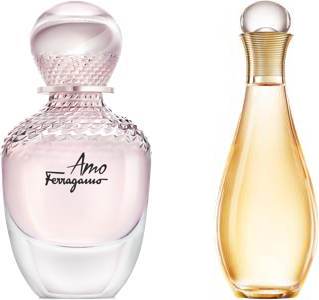 Ariane Le Febvre
© 2018- 2022 CosmeticOBS