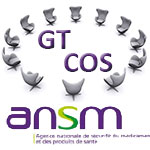 The transformation of the former Afssaps into ANSM led to the disappearance of the Cosmetology Commission and the creation of the Working Group (WG)"Cosmetics, substances, biocides and tattoo products". Its first meeting was held on 17 December 2013. The ANSM has just published its report.
Reading time : ~ 4 minutes
Since its overhaul and new organization, the National Agency for Medicines and Health Products has placed the transparency of its activities at the heart of its concerns. It thus regularly publishes, even if not very quickly, the minutes of its expert meetings, duly accompanied by their IPRs (public declarations of interest). This is particularly the case for this"cosmetics" working group. The public has access to and their individual IPRs.
The ANSM has therefore just published the report of the first working session of this WG, which was first the opportunity for participants to clarify the framework of its missions and competencies. In comparison with those of the former Cosmetology Commission, whose meetings were regular, to which several working groups were attached and which developed recommendations, this new WG is reduced to a single group with few experts. ANSM response:" The organization and principles of the working groups are different. The Agency is developing its internal expertise. External experts are called upon to deal with specific questions relating, for example, to a dossier or to more global concerns relating to a set of substances. In this case, an ad hoc group or a temporary scientific group may also be set up ...