June 10, 2018
| 
ANSM
Injunction of the ANSM to the company Universkin
pro
Add to my portfolio
pro subscription only feature
see our subscription plans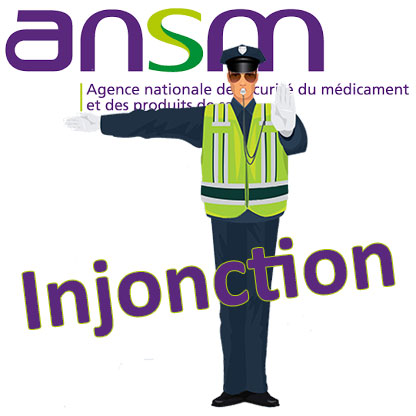 It is in the name of"nonconformities and important failures" that the ANSM has just sent to the company Universkin an injunction to bring its Nice establishment into conformity. In question: several discrepancies relating to compliance with the requirements of Cosmetics Regulation 1223/2009.
Reading time : ~ 2 minutes
This injunction, dated 25 May 2018, follows an ANSM inspection carried out on the company's premises on 30 and 31 August 2017. As a result of this inspection and the responses provided by the establishment, non-compliances and deficiencies were identified and were not satisfactorily resolved.
The facts complained of
- The presentation of certain assets does not comply with the defined qualification.
- Updated product safety reports drawn up by a service provider, based on a toxicological evaluation of substances, do not meet all the requirements of Annex 1 of Regulation (EC) No 1223/2009 of the European Parliament and of the Council of 30 November 2009 concerning cosmetic products.
The injunction
The ANSM enjoins the company Universkin to:
- review the labelling and documentation of assets to ensure that they comply with applicable regulations within 3 months;
- update the safety reports drawn up by a provider, taking into account all the expectations of Annex 1 of Regulation (EC) No 1223/2009, in order to ensure that toxicological evaluations of substances comply with the requirements of that Regulation, within a period of 6 months.
To go further
- See Injunction n°17COS043-INJ concerning the establishment of Univeskin located in Nice (Alpes-MAritimes), on the ANSM website.