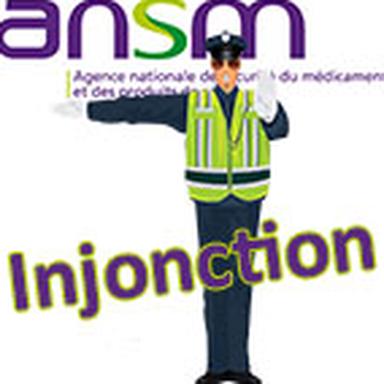 It is in the name of"nonconformities and significant breaches" that the ANSM has just sent Laboratoires Omega Pharma France an injunction to bring its Châtillon establishment into conformity. The cause: several discrepancies relating to compliance with the requirements of Cosmetics Regulation 1223/2009, particularly in terms of claims and reports on the safety of products to be mixed.
This injunction, dated February 16, 2018, follows an inspection by the ANSM carried out on the premises of this company on April 25 and 26, 2017.
The facts complained of
- Claims such as"itching, bruising, bumps, soothing after a shock…" used on products and in trade literature are not justified and/or may cause confusion among consumers with a product intended for pharmaceutical use. - The placing on the market of products with a purpose other than cosmetic use and which are therefore marketed without complying with the regulations applicable to them. - The marketing of Helichryse essential oil as a cosmetic product whereas all the elements supplied do not allow it to be qualified as a cosmetic product. - The absence of a formula and safety report established in accordance with the expectations of Annex 1 of Regulation (EC) No 1223/2009 for finished products prepared from vegetable oils mixed with essential oils according to the recommended indications. - The marketing of cosmetic products (vegetable oils) indicating that they can be mixed with other vegetable oils by consumers, which is not considered a practice regulated by the Regulation since the company has not demonstrated the safety of all products obtained after mixing. - The absence of contracts and audits for all subcontractors in charge of manufacturing cosmetic products.
The injunction
The ANSM enjoins Laboratoires Omega Pharma France to : 1. review the claims and/or the qualification of products to be prepared according to recipes and those having a purpose other than cosmetic, within 3 months; 2. review the qualification, labelling and marketing documentation of products that do not meet the definition of cosmetic products so that they comply with the regulations applicable to them, within 3 months; 3. to have the safety reports and the information files to regulate the products to be made from an essential oil to be mixed with a defined vegetable oil in order to guarantee that the finished products used by consumers are evaluated on the basis of the appropriate information and that they are safe for human health as provided for in Regulation (EC) No 1223/2009 on cosmetic products, within a period of 6 months; 4. review the presentation of the products that can be mixed with any other product and guarantee that the cosmetic products obtained comply with the regulations in force, within a period of 6 months; 5. have contracts with subcontractors and initiate audit planning to ensure that subcontracted operations are under control within 6 months.
CosmeticOBS - Observatoire des Cosmétiques
© 2018- 2021 CosmeticOBS