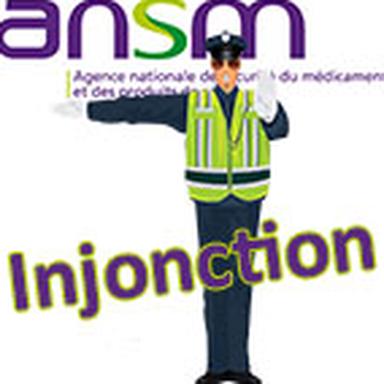 The ANSM has just sent Eko Friendly an injunction to bring its Neuville-sur-Saône plant into compliance in the name of"major non-conformities and shortcomings". The cause: several discrepancies relating to compliance with the requirements of Cosmetics Regulation 1223/2009 and ISO standard 22716 on Good Manufacturing Practices.
This injunction, dated 20 December 2017, follows an ANSM inspection carried out on the company's premises from 4 to 5 July 2017.
The facts complained of
- The marketing of a non-compliant product due to the higher preservative content than the maximum concentration allowed by Regulation (EC) No 1223/2009 on cosmetic products. - Claims used for certain products (essential oils and vegetable oils) which may cause consumer confusion with a product intended for pharmaceutical use or a biocidal product. - The placing on the market of a finished product with a purpose other than cosmetic by its use (anti-lice product), which is marketed without meeting the regulations applicable to it. - The marketing of certain raw materials (vegetable oils, vegetable butters and hydrolats) which may meet the definition of cosmetic products with regard to presentation, labelling and instructions concerning their use. - The absence of safety reports for certain products marketed in kit form, in accordance with the Cosmetics Regulation. - The absence of safety formulas and reports for finished products prepared from neutral bases outside the kits marketed by the company. - The lack of control and release of raw materials and packaging items prior to their implementation for reconditioning and use for kits. - The absence of defined and appropriate quality control on repackaged products allowing their release. - Re-evaluation of raw materials not appropriately managed.
The injunction
The ANSM enjoins the company Eko Friendly: 1. to implement corrective actions to ensure compliance with the formula of the product whose preservative concentration is too high in view of regulatory restrictions, within 1 month; 2. to review the claims and/or the qualification of products which may cause confusion with a product intended for pharmaceutical or biocidal use, within a period of 3 months; 3. review the qualification, labelling, claims and marketing documentation of the finished lice control product to ensure compliance with applicable regulations within 3 months; 4. to review the qualification, labelling and commercial documentation of raw materials so that they comply with the regulations applicable to them, within a period of 3 months; 5. to have safety reports and information files for all MY COSMETIK brand products (including kits), drawn up in accordance with the requirements of the Cosmetics Regulations, within 6 months; 6. to have the formulae, safety reports and information dossiers to support products made to measure from neutral bases (other than products offered in kits), in order to ensure that finished products used by consumers are evaluated on the basis of appropriate information and are safe for human health as provided for in Regulation (EC) No 1223/2009 on cosmetic products, within 6 months; 7. to check all raw materials and packaging items on receipt according to defined methods and to release them by persons responsible for quality within 6 months. 8. to check finished (repackaged) products according to defined methods, to set up batch files incorporating the traceability of operations and the results of controls and to set up the release of products by personnel in charge of quality on the basis of batch files, within 6 months; - 9. to put in place the necessary controls for the re-evaluation of raw materials that have expired and to store them properly within 6 months.
CosmeticOBS - Observatoire des Cosmétiques
© 2017- 2020 CosmeticOBS