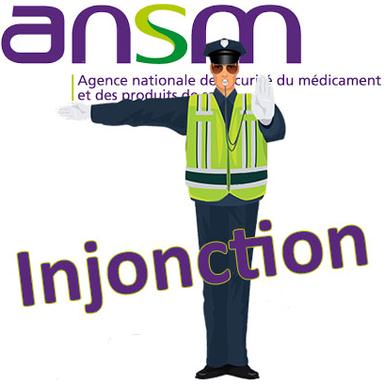 The ANSM has just sent La Compagnie des Sens an injunction to bring its Villeurbanne plant into compliance in the name of"major non-conformities and shortcomings". In question: several discrepancies relating to compliance with the requirements of Cosmetics Regulation 1223/2009 and ISO standard 22716 on Good Manufacturing Practices.
This injunction, dated 27 February 2018, follows an inspection by the ANSM carried out on the company's premises on 19 and 20 September 2017. The alleged facts - The lack of control and release of raw materials and packaging items upon receipt and after repackaging to ensure the quality of finished products.
- The identification of raw materials is not appropriate since some raw materials do not have a defined shelf life.
- Placing essential oils on the market without them meeting the obligations of the regulations in force, in particular concerning their labelling.
- The marketing of certain products (essential oils, vegetable oils, vegetable butters) which may meet the definition of cosmetic products with regard to presentation, labelling and instructions concerning their use without holding safety reports and PIDs.
- Claims used for certain products (finished products, essential oils, vegetable oils) that may confuse consumers with a product intended for pharmaceutical use.
- Failure to comply with the Cosmetics Regulations for the marketing of cosmetic products containing bath salts, certain vegetable oils and products presented in the"La Compagnie des Sens" kits (no safety reports, no DIP, no notification on the CPNP).
The injunction
The ANSM enjoins the company La Compagnie des Sens de :
- set up appropriate identification and controls to verify the quality of raw materials and finished products marketed in kits, according to defined methods and set up the release of finished products by the personnel in charge of quality on the basis of the batch file, within 1 month ;
- review the qualification, labelling and commercial documentation of products (composed exclusively or mainly of essential oils and vegetable oils) in view of their claims and their use so that these products comply with the regulations applicable to them, within 3 months;
- implement all the provisions of Regulation (EC) No 1223/2009 for marketed cosmetic products including, inter alia, bath salts, certain vegetable oils and products presented in the'La Compagnie des Sens' kits, in order to ensure that finished products are evaluated on the basis of appropriate information and that they are safe for human health, in particular products intended for children under 3 years of age who must undergo a specific safety assessment within a period of 6 months.
FP
© 2018- 2021 CosmeticOBS