June 4, 2018
| 
ANSM
No Phenoxyethanol on baby's bottom: ANSM confirms recommendation
pro
Add to my portfolio
pro subscription only feature
see our subscription plans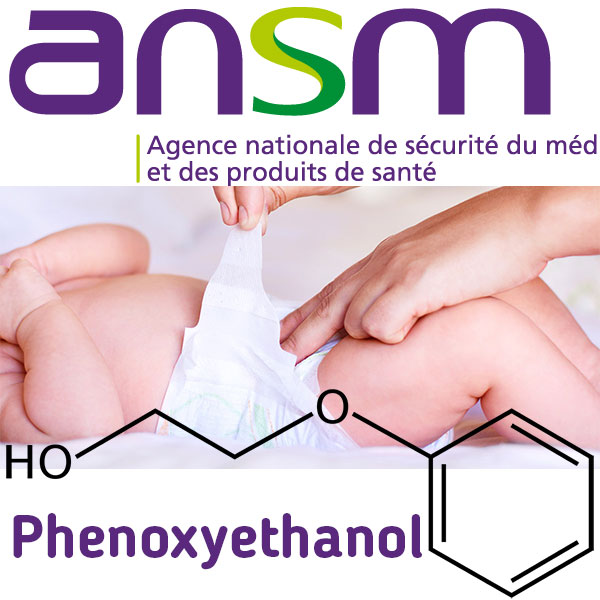 In 2012, ANSM (French National Agency of Medicine and Health Products Safety) recommended not using Phenoxyethanol in cosmetic products intended for the baby's bottom. This recommendation had not been validated on the European level. But the French Agency has just published the results of the research done by a Temporary Specialist Scientific Committee (TSSC) in charge of re-assessing this preservative… and confirmed its position.
Reading time : ~ 6 minutes
In 2008, the Committee for Sustainable Development in Health (C2DS) had invited Afssaps (now known as ANSM) to assess the safety of Phenoxyethanol as part of the issue of 'toxic substances' contained in cosmetics for babies. The assessment had resulted in the publication in May 2012 of a report entitled 'Assessment of the risk related to the use of Phenoxyethanol in cosmetic products', in which the following recommendations were made:
'For children under three, ANSM recommends:
• Not using Phenoxyethanol in cosmetic products intended for the bottom
• Reducing the maximum permitted concentration of Phenoxyethanol to 0.4% in all other product types (instead of 1%, right now)'
Then, ANSM had submitted the report to the European Commission, and the SCCS (Scientific Committee for Consumer Safety) re-assessed the safety of the substance. 2016 verdict: European experts concluded to the safety of Phenoxyethanol in cosmetic products at the maximum concentration of 1%, whatever the age group the products are intended for.
On October 17, 2016, FEBEA (French Federation of Beauty Companies) asked ANSM to remove the 2012 recommendations from its website, on the grounds that they were in contradiction with the SCCS opinion, and filed an informal appeal in October 2017 against the maintenance of the opinion.
It is within this context, and due to ...