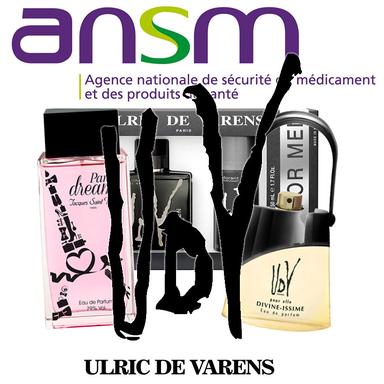 ANSM has just published a Decision, dated December 26, 2019, which suspends the marketing and distribution, and orders the withdrawal of cosmetic and perfume products from Parfums Ulric de Varens, containing HICC (INCI: Hydroxyisohexyl 3-Cyclohexene Carboxaldehyde), an allergen prohibited in new products since 23 August 2019.
HICC, a fragrance allergen, has recently seen its regulations change: since 23 August 2019, the marketing of new cosmetic products containing this substance has been banned in the European Union.
All products containing it will have to be withdrawn from the market by 23 August 2021 at the latest.
This ban follows an ANSM inspection at Parfums Ulric De Varens in September 2019. The Agency found that the company was in breach of the new regulation, as HICC is used in the composition of several perfume concentrates used in the manufacture of cosmetic products.
As the company's responses to the draft Decision of the Sanitary Police of November 4 seemed insufficient, the ANSM orders today:
• The suspension of the marketing of new cosmetic products containing HICC, until their compliance
• The suspension of distribution of products containing HICC that have been placed on the market from 23 August 2019
• The withdrawal of these products by the company at any point in the distribution chain where they are found
In its Decision, the ANSM details the list of products covered by these provisions, with their codes and batch numbers.
Ingrédient associé
IB
© 2020- 2021 CosmeticOBS
---
Associated elements(1)