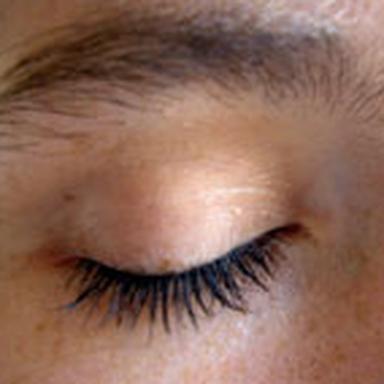 The eye contour is a delicate area: this is where the skin is the thinnest, and it is in constant demand (eye blinks, on-screen work, makeup). It can easily adorn itself with unattractive dark circles and bags which make us look tired. Here are some cosmetic actives and advice to prevent and reduce them.
Dark circles and/or bags?

Dark circles and bags do not result from the same disorders. Heredity, lack of sleep, age, stress, poor circulation, hepatic fatigue or face morphology, all these are factors responsible for the appearance and chronification of these marks under our eyes.
• Dark circles are marks that look like hollows under the eyes. They turn from blue-grey to brown as blood and capillary circulation slows down in this area. As a consequence, blood pigments are not drained enough: they accumulate in vessels, and then appear to us as coloured rings by transparency.
• Bags are related to an accumulation of fats and water which forms swellings under our eyelids. This deficiency increases as we get older because our skin loses elasticity, and because of a poor blood and lymphatic circulation in the contour area.
A healthy lifestyle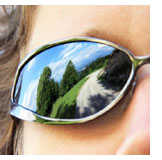 If you want a relaxed, serene face without any bad-looking mark around your eyes, just adopt a healthy lifestyle on a daily basis.
• A good night's sleep and a better management of stress . Lack of sleep and stress-related fatigue are the main causes for the appearance of dark circles. You should sleep long enough for your body to recover and repair itself. The eye contour area will also be better drained, and less likely to get marked.
• Hydration from the inside. Drink water regularly throughout the day to keep a healthy epidermis and protect your sensitive eye contour area.
• A well-balanced diet. Eat low-fat food rich in antioxidants (fresh fruit and vegetables, green tea…), fatty acids and vitamins (A, B, C, and E) to maintain your hydrolipidic film healthy, rejuvenate the various structures of your skin and help reduce water retention.
• Avoid alcohol and cigarettes . They dry out the skin, make your complexion dull and mark the eye contour area.
• Protect yourself against the sun. UV rays make blood vasodilation worse on the eye contour area and contribute to pigmenting dark circles.
• Think food supplements. Food supplements containing anti-water actives such as cherry stalks, green tea or dandelion, and tonic circulators like sweet clover or horse chestnut help detoxify and drain the eye contour when used as part of a long-term winter treatment.
The cosmetic actives to be favoured

Forget about the old, classic anti-dark circle cream, that sort of coloured balm we were to apply as homogeneously as possible under our eyes to hide the colour of dark circles… and which inevitably ended up piling up in our wrinkles, flowing with a tear, and coating our eyes without any effect whatsoever on our bags.
These days are over! And the cosmetics industry, including the natural and organic segment, now offers us global skincare solutions – anti-dark circles, anti-bags, anti-wrinkles – which, although some may still be tinted, visibly and quickly act at the source of the problem, sometimes even as fast as a few minutes! And in light, delicate textures that melt on the skin without leaving any mark, if you please.
Their recipes are now well-known, and involve many actives derived from plants.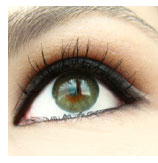 Relieving congestion in eyelids
There is no secret: in order to fight against dark circles and bags efficiently, the lower eyelid must be drained and decongested, and microcirculation activated.
To this aim, of course you need… draining agents and decongestants. For instance:
• ruscus (Ruscus aculeatus),
• horse chestnut (Aesculus hippocastanum),
• helichrysum (Helichrysum italicum),
• caffeine,
• buckwheat (Polygonum fagopyrum),
• elder (Sambucus nigra)…
Fortifying and hydrating the area
Who says dense collagen and elastin says firm and tonic skin. This depends on ingredients able to reconstitute the skin and make it more dense, such as:
• mimosa (Mimosa tenuiflora),
• marsh mallow (Althaea officinalis),
• horsetail (Equisetum arvense), rich in silicon and restructuring for the connective tissue
• Centella asiatica,
• peptides,
• algae,
• moisturizing and plumping hyaluronic acid
• vegetable oils rich in essential fatty acids: borage (Borago officinalis), evening primrose (Oenothera biennis), camelina (Camelina sativa), argan (Argania spinosa) …
Smoothing contours
A firm, well-hydrated skin already represents a passport to limit (or delay as much as possible) the appearance of fine lines and crow's-feet. However, there is nothing better than a good tensor agent to delete the morning withered look. The most efficient give the impression the skin gets (a bit) tight, and for the best of them, it is not just an impression, it is also visible! Then again, plants do not lack resources:
• wheat proteins,
• gums (acacia, cellulose…)
• combination of hyaluronic acid and glycerine.
Preventing damage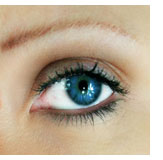 It is often said and it is true: the eye contour area is particularly fragile. Therefore it is also extremely sensitive to damages caused by various sources, including the free radicals generated by all oxidative stresses, from UV rays to ambient stress, which enhance skin ageing.
Therefore eye contours are not interesting without at least some traces of antioxidants, flavonoids or polyphenols… which can be derived from apples, grapes, tea…
Softening and soothing the environment
Ultimately, of course, you had better treat the area in a soft manner, and make sure to soothe it from anything likely to be irritant. Some actives are particularly recommended around the eyes:
• euphrasia (Euphrasia officinalis),
• cornflower (Centaurea cyanus),
• marigold (Calendula officinalis),
• mallow (Malva sylvestris),
• liquorice (Glycyrrhiza glabra),
• verbena (Lippia citriodora, Verbena officinalis),
• witch hazel (Hamamelis virginiana),
• aloe vera (Aloe barbadensis)
The right gestures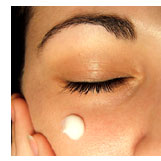 A night without makeup
It is true for all skincare protocols, and is even more so for the eye contour skin. There is no way you can leave your eyelids drowse off at night without having neatly cleansed them first. One night spent under layers of makeup and impurities collected throughout the day predicts quite a nightmarish wakening.
Therefore your face needs to be cleansed every night with the softest possible, best adapted products, without rubbing. Ideally, you should soak cotton with some makeup remover, cleansing milk or oil, leave it on the closed lid for a few seconds, and stretch towards the outer edge of the eye. Then resume this until the cotton remains perfectly clean. You can also usefully refresh your eyes in the morning with cornflower or witch hazel floral water.
The art of tapping
It is often recommended in eye contour instructions to tap the lower lid with your fingertips after applying the skincare cream. This is nothing extravagant, nor has it anything to do with marketing departments mannerisms. This toning gesture – it should remain light though! – simply maximizes the action of draining, microcirculatory actives… and makes the product more efficient!
© CosmeticOBS-L'Observatoire des Cosmétiques

© 2014- 2021 CosmeticOBS