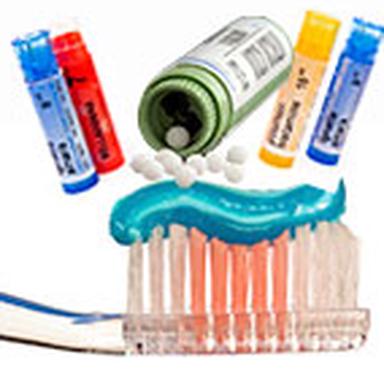 More than 1 in 2 French people use homeopathic medicines and this figure is increasing every year*. However, menthol is reputed to harm the effectiveness of homeopathy, and its use is not recommended, at least in the moments close to taking the treatment. Which toothpaste to choose in this case, when there are so many? A selection of experts from the Observatoire des Cosmétiques.
Menthol, an organic compound found in essential oils of mint, especially peppermint, is frequently of synthetic origin today.
With anti-inflammatory and antiviral properties, it is found in many drugs, particularly those intended for treatment of the mouth and throat or decongestion of the respiratory tract. It is also known to disinfect or anesthetize. It is also an additive frequently used by the food and cosmetic industries, especially in toothpastes and mouthwashes, where it also provides a refreshing touch.
While there is no lack of controversy as to the effectiveness of homeopathy, there is a point on which all those convinced tend to agree: certain everyday substances are likely to reduce or even annihilate the effects of homeopathic treatments.
Beyond a consumption of tea, coffee, alcohol and tobacco which it is advisable to moderate, menthol and camphor (among other essential oils), even in application on the skin, are to be avoided, at least in the hours around the taking of homeopathic treatment, as well as chamomile and verbena.
A small sorting in the choice of its cosmetics is thus necessary, and in particular in that of its toothpaste, to give the preference to a product which does not contain menthol, neither of essential oil of mint or other not recommended compounds.
Not so simple, since the mentholated taste remains the most classic of this category of cosmetics. And if some toothpastes are resolutely"menthol-free", others also avoid it without always clearly mentioning it on their label.
A careful reading of the list of ingredients is therefore essential to choose a suitable product. Among those to avoid:
- menthol, INCI: Menthol
- peppermint essential oil, INCI: Mentha piperita oil
- camphor, INCI: Camphor
- chamomile, INCI: Anthemis nobilis, Chamomilla recutita, Ormenis multicaulis
- vervain, INCI: Lippia citriodora, Litsea cubeba, Verbena officinalis
The experts at the Observatoire des Cosmétiques have examined the composition of more than 80 toothpastes, all brands and distribution networks combined. They studied their compatibility with homeopathy, in addition to screening them against all their usual evaluation criteria. And these are the ones they recommend.
National survey "Les Français et l'homéopathie" Ipsos for Laboratoires Boiron - January 2012
The Observatory of Cosmetics
© 2013- 2021 CosmeticOBS
---
Associated elements(2)