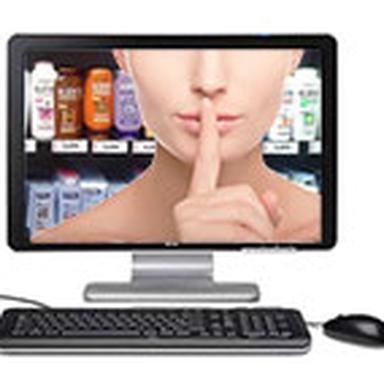 Shopping from home in a few clicks is increasingly more common, including to buy cosmetics. However, e-commerce does not always give you the information you can get in store. And due to these significant shortcomings, you cannot make well-informed choices and buy safely.
Shopping online has invaluable benefits. Time gain, tempting discounts, home delivery… e-commerce is usually worthwhile compared to traditional selling, and more convenient. However, online or in store, you have rights.
When you buy cosmetics in a store, you have access to the list of ingredients contained in your products. Access to this list, directly on the packaging, is a provision laid down in the European Regulation – applicable throughout Europe, including France – and it cannot be ignored by manufacturers. Still, as far as e-commerce is concerned, there is a kind of legal vacuum: it is nowhere to be found in the Regulation, although a few laws on consumer rights take over from it and state this list must also be available on the Internet.
The list of ingredients, also known as INCI list, is essential, since it provides exactly what is contained in cosmetic products. You can then choose products that suit you, in line with your lifestyle. In addition, people allergic to certain substances can avoid them… as well as the trouble they create.
Is e-commerce in tune with the law?
At CosmeticOBS, we carried out online research and realized most e-commerce cosmetics leaders seem to ignore the law on the publication of cosmetics ingredients.
This famous list, affixed on product packaging, must also be included in the distance selling characteristics. Such information is as precious as the price or product brand!
But instead, you will often find, at best, the non-exhaustive list of the main actives in the product… that is not enough!
It is also important to reiterate that, even if you are used to a product and know its formulation, you should not buy it online with complete confidence. Indeed, sometimes raw materials get scarce and need to be replaced by an equivalent substance. So, you should be able to have access to this list: that is a right!
What are your rights as consumers?
• First, you should know that you have the right to request access to this list. You can ask for it via the online store's customer service… and they must give you an answer.
• If you have not managed to obtain the information you need, you can contact the DGCCRF (French General Directorate for Competition Policy, Consumer Affairs, and Fraud Control). They control companies' compliance with trade rules and can launch investigations, following your reporting the problem.
• If you have placed an order, but your purchase does not suit you, you have a 14-day withdrawal period. You may return your product for free and you do not need to justify why you return it.
• Ultimately, remember the law is on your side. The e-commerce brands that do not comply with the law expose themselves to fines up to €1,500,000, and up to 10% of the turnover of the guilty company.
© CosmeticOBS-L'Observatoire des Cosmétiques
© 2016- 2021 CosmeticOBS