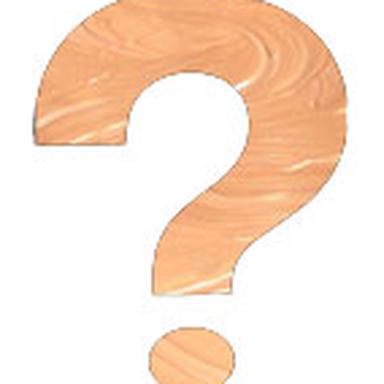 Things were simple until very recently: foundation or tinted cream, and the choice was made. But now dozens of BB and CC creams are invading the cosmetics market, and we are getting lost. What makes them groundbreaking? Can I use these products on my dry, oily, normal skin? What makes them different, when at the end of the day they all seem to propose the same thing? CosmeticOBS-L'Observatoire des Cosmétiques has studied the case for you.
Let's start with a few definitions
Foundationis used to even and protect the epidermis while colouring the skin. There are dozens of shades available so that consumers can find the one that best suits their own complexion. It does not necessarily exhibit moisturizing properties, and often tends to obstruct the skin.
According to Sylvie Guichard, Make-up Scientific Communication Director at L'Oréal, foundation can be described as "a formulation that was specifically worked to receive the pigment concentration needed to even the colour of complexion".
It can be found in any form, from compact powders to smooth creams or fluids, so that all demands can be met in terms of coverage, hold, comfort and care.
Tinted creams are actually care products, to which basic pigments were added to colour the skin: black, white, yellow and pink. They copy the natural character of the skin. According to Jean-Claude Le Joliff, President of the La Cosmétothèque association, who spent a great part of his career in the field of make-up, tinted creams are nothing but "semi-foundation".
These creams promise a bright complexion through an immediate, natural effect.
BB creams (Blemish Balm Creams) have the same basis as care creams, but they are "reworked" to incorporate coloured pigments. These pigments may be free – which results in slightly coloured creams when they come out of the tube – or encapsulated – they get released when applied onto the skin, which then colours the cream. They are often called "chameleon" pigments because they can adapt to various similar complexions, which explains why there are so few available shades on the cosmetics market. They are usually smaller pigments than those in foundations, and are thus said to let the skin breathe more easily. BB creams even the complexion, correct small defects and leave the skin radiant.
They are claimed to be "all in one" products. And they do hydrate the epidermis, protect against the sun's UV rays (SPF 20 minimum), promise a nude complexion and, most of all, they are invisible once applied on the skin.

Lastly, CC creams (Color Control Creams) can be defined as formulations designed to correct complexion defects such as red blotches, thanks to green pigments – green is red's complementary colour – or dull complexions, thanks to orangey shades. They even the complexion, leave the skin radiant, and provide a "healthy-glow" effect.
Various formulations
The differences between the formulations of all these products are tiny. Foundation is a W/O emulsion (water in oil), which means water is dispersed in oil. It thus has smoothing properties. Then powder pigments are added, which are bigger than in BB or CC creams. The percentage of pigments in a foundation varies depending on formulas, but it is usually between 8% and 13%*. Zinc oxide can also be added to give the product a thicker texture, similar to a sort of pastry. Contrary to BB or CC creams, foundation is visible after being applied on the skin.
As for tinted creams, they also require classic pigments, from 3% to 5%*.
BB creams are formulated with smaller pigments which get transformed on the skin to create an invisible veil. Katalin Berenyi, of Erborian, explains "the formula contains volatile ingredients which evaporate when applying the product onto the skin, and the texture then gets metamorphosed". Their formulas contain between 7% and 9%* of pigments.
CC creams are based on the same formulas as BBs. They require smaller pigments that get surrounded with a white membrane to be released on the skin. These pigments diffract light to create a soft-focus effect, which is nothing but an optical blur, a "delusion", according to Jean-Claude Le Joliff.
So, what should I use?
Obviously, all these products are not ideal for all skin types.
BB creams have been a real success in Asia: they were first used by women who had undergone light plastic surgery on their faces, and who wanted to conceal these small marks due to their operation. They provide a sophisticated effect and even the complexion, as would an invisible mask do. They can be used to obtain a natural complexion. They perfectly suit young skins with few defects, but are not recommended for dry skins, because they are not sufficiently hydrating, or then they should be used as a complement to a care cream. They are ideal for women who wish to emphasize the radiance of their skins while treating them efficiently.
CC creams suit the same consumers as BBs, that is, women who wish to have the same skin, only better. They provide corrections to small colour defects.
Foundation is recommended for women who want more results and a more matte skin (similarly to TV make-up). "It suits older skins, oily skins, to conceal the excess of sebum, and dull skins as well", explains Guylaine Le Loarer, Research and Development Manager at Annemarie Börlind. However, a natural finish can also be observed on normal skins.
As for tinted creams, they provide a slightly covering make-up effect, such as a very thin veil would do, but make the skin look healthy and glow. This product is adapted to women who want to conceal their skin defects while brightening their complexion.
As for a comparison, according to Katalin Berenyi, the CC cream would correspond to the new tinted cream, and the BB cream to the new foundation. To her, tinted creams should no longer even exist. By contrast, Guylaine Le Loarer asserts BB creams are only a more modern version of tinted creams.
Are you still a bit lost? Well, this should not get any better with the launching of two new products on the market: DD creams (Daily Defense), and soon EE creams (Energy Enhancer) as well, which are supposed to gather the properties of BBs, CCs and DDs in only one product!
* Data provided by Guylaine Le Loarer, Research and Development Manager at Annemarie Börlind.

© CosmeticOBS-L'Observatoire des Cosmétiques
© 2014- 2021 CosmeticOBS
---
Associated elements(1)