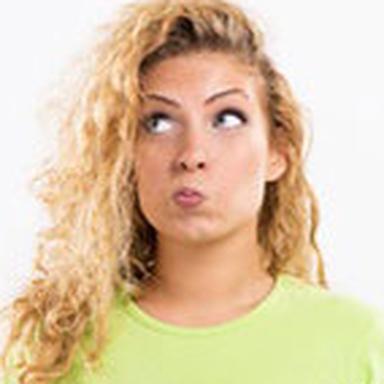 When the hair is weakened and the scalp imbalanced… will any hair treatment do? Of course not. Now, if this is always true, it is even more so when the need appears stronger. Have a glance at the composition of your cosmetic products to avoid any unwelcome ingredient, and head for the most useful ones, while adopting the right gestures.
It should be emphasized that, as efficient as they may be, hair treatments will never replace internal balance, which is so essential to our hair. Neither will they ever fully compensate for the natural rhythm of seasons (which contributes to increasing hair loss in autumn) or hormonal sequences (which make them get greasy more quickly on particular days of the months)… However, they can be of good help in putting things back in order faster. Provided, of course, they are well-formulated, do not contain cosmetic ingredients to be avoided, and provide good actives.
The cosmetic ingredients to be avoided

Your hair is not feeling too good, so this is not the right moment to put it under more stress and give it a rough time. Instead, start by avoiding all irritant/stifling/destabilizing ingredients…
Surfactants
They are the ones that make shampoos foam, but also damage the scalp. Sodium lauryl sulfate and Ammonium lauryl sulfate are among the least gentle in the cosmetics industry.
Gentle cleansing bases with surfactants derived from sugars (glucoside, glutamate…) or beetroot (betaine) are much more recommended, even for greasy hair, which should not be scoured by any means.
Silicones
They make the hair soft and easy to disentangle, but unfortunately, they tend to settle for (too) long on hair fibres, as well as in the environment, where they are hardly biodegradable. As a result, they do sheathe the hair, but they also gradually asphyxiate it.
They are banned in organic cosmetics, but they are found everywhere in all others. They can be easily identified in the lists of ingredients: all components ending in methicone or siloxane.
Quaternary ammonium compounds


Although they are powerful antistatic agents and conditioners, they are polluting for the environment and known as strong skin irritants.
They are also banned in organic cosmetics and can be identified with their suffixes: -monium, -dimonium, or trimonium. Quaternium and Polyquaternium are to be classified in the same category.
Permanent' hair colouring
In order to last more than two or three shampoos, hair colouring needs to fix the colour within the hair fibre, by moving the scales apart before closing them with certain substances – not the gentlest ones. Obviously, the mere action principle of these products breaks down hair fibres even more.
The actives recommended

Each specific type of problem has their own dedicated actives. The cosmetics industry does not lack resources, and for all hair types too!
For all hair types
• Vitamin B: what it does inside the body is also (partly) valid outside! In the list of ingredients: Panthenol.
• Inulin: this wetting agent derived from fructose is also a good hair conditioner… and a gentle one (Inuline).
• Proteins: whether it be wheat (to be avoided by those allergic to gluten) or milk proteins, they nourish fibres and sheathe them without causing any damage. They are named Hydrolyzed wheat protein or Hydrolyzed milk protein.
• Keratin: it can now be found much more frequently in its plant form (phytokeratin, a mixture of wheat proteins, corn and soya) than its animal form. As a natural component of hair fibres, exogenous keratin (brought from the outside) helps smooth hair fibres and make them denser, soft, and shiny.
For dry hair
Dry hair loves rich and oily materials that nourish it and provide restructuring fatty acids. On the menu:
• Butters: shea butter (Butyrospermum parkii butter), mango (Mangifera indica seed butter), cocoa (Theobroma cacao butter), or Illipe (Shorea robusta seed butter)
• Vegetable oils: apricot (Prunus armeniaca kernel oil), jojoba (Simmondsia chinensis seed oil), coconut (Cocos nucifera oil), olive (Olea europaea fruit oil), castor oil (Ricinus communis seed oil), argan (Argania spinosa kernel oil)…
For greasy hair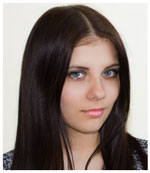 Here, the idea is to regulate the production of sebum and purify the scalp – plant-derived actives reign supreme.
• To restore hair balance: burdock (Arctium lappa root extract), nettle (Urtica dioica extract), meadowsweet (Spiraea ulmaria extract), myrtle (Myrtus communis extract), zinc derivatives (Zinc gluconate, Zinc PCA), and of course, all types of clay…
• To purify and refresh: essential oils of mint (Mentha piperita oil), eucalyptus (Eucalyptus globulus oil), lemon (Citrus lemon oil)…
Against dandruff
Restoring the balance and purifying the scalp is also a priority here, by fighting against the fungus responsible for the formation of dandruff.
• Climbazole (Climbazole) and antifungal zinc pyrithione (Zinc pyrithione), cade essential oil (Juniperus oxycedrus wood oil), and propolis are known for their antidandruff action, like nasturtium extracts (Tropaeolum majus extract), or fenugreek extracts (Trigonella foenum-graecum extract).
• Essential oils of eucalyptus, tea shrub (Melaleuca alternifolia leaf oil), sage (Salvia officinalis oil), or rosemary (Rosmarinus officinalis leaf oil) purify the scalp.
• Salicylic acid or pyridones (Ciclopiroxolamine, Piroctone olamine) have an exfoliating action and help break down the squama formed by dandruff to better get rid of it.
Balancing the hair from the inside

Our hair makes us look good, but it also mirrors our health and worries when it is too greasy or dry, when it gets white or covered with dandruff, or when we lose it. When it sounds the alarm, it conveys internal imbalances that can usually be solved with a healthy, varied diet, on top of cosmetic treatments.
Here are some of the most beneficial nutrients for healthy hair:
• Vitamin B (brewers' yeast, chicken, liver, pulses, whole cereal, fish, soya, eggs) nourishes the hair from the inside. Brewers' yeast is a substantial source of vitamin B. Once or twice a year, as a course of treatment, it helps stimulate hair growth and radiance, regulates the sebum, and contributes to reducing dandruff. Just like spirulina, an alga species also concentrated in proteins and fatty acids that helps rejuvenate the scalp and fortifies hair fibres.
• Vitamin A (liver, sardines, butter…) is antioxidant. It takes part in the scalp cell renewal process and helps enhance hair growth.
• Zinc (oysters, liver, sesame, shellfish…) normalizes greasy hair's production of sebum.
• Selenium (Brazil nuts, oysters, giblets, fat fish…) regulates the scalp blood circulation and helps reduce dandruff and hair loss.
© CosmeticOBS-L'Observatoire des Cosmétiques
© 2015- 2021 CosmeticOBS