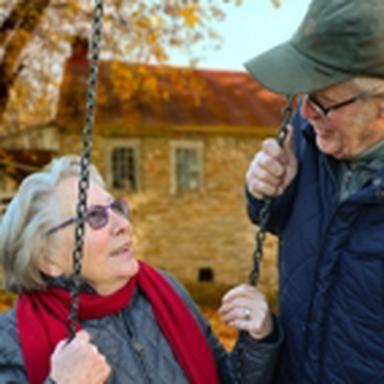 Skin aging naturally triggers an alteration of the skin quality. As time goes by, the skin gets thinner, fragile, or even dry. Although this skin issue is still not a major concern for the cosmetics industry today, certain products intended for these demanding skins have recently emerged.
Right now, only two products and one brand offer cosmetics against the tide of anti-aging offerings for people aged over 60. Here, the idea is not to try and remove wrinkles at all costs: comfort and respect of aging epidermises are kings.
Denséal - Avène
Product
The Pierre Fabre Laboratory brand has developed a body cream for dermatoporosis, a skin weakness and thinning syndrome: Denséal is based on hyaluronic acid and retinaldehyde fragments. The two actives act in synergy to increase skin thickness.
Avène has also thought about the product galenics, taking into account the fact that it was intended for elderly people. The brand explains that the Denséal formula is 'emollient (27%) and very gentle, and that it slides on the skin for an easy, non-traumatizing application, as these are very fragile skins: they can get torn anytime they are stretched.'
For now, Denséal is the only Avène product to have been specially formulated to address aged skin issues. However, the brand ensures the 'TriXéra Nutrition range is adapted to any skin type, in particular the over-fifties'.'
Price
This body cream is available for €19.10.
Where can I find it?
Denséal can be found in pharmacies and parapharmacies, as well as in all complexes specialized in beauty. This product may also be purchased online.
Crème Corporelle Redensifiante Nourrissante - CicaBiafine
Product
CicaBiafine also sells a body product for the fragile skins of the over-fifties. The Crème Corporelle Redensifiante is rich in hyaluronic acid to retain the water in the stratum corneum. To help restore the skin barrier, the cream formula is based on glycerine.
Price
The Crème Corporelle Redensifiante Nourrissante costs €15.90 for 150ml.
Where can I find it?
In all pharmacies and parapharmacies, or online.
Aromâge
Brand
This young, recently founded brand is based in the south of France. Sylvie Rabasa, its creator, started her career in aromatherapy. Supporting a physiotherapist in a retirement home triggered something off in her mind. She found out that these people's skins suffered and were unhealthy. 'I thought there might be something to do about the elderly, like trying to provide them with emotional support focused on the skin,' she explains.
The Aromâge founder adds that in terms of formulation, simple, quality raw materials prevail. To her, 'when you use natural materials, there is a recognition in the skin cells. As a matter of fact, it is not necessarily useful to develop complex formulas.' Aromâge products are organic and Ecocert-certified, 'a prerequisite to reassure consumers,' according to Sylvie Rabasa.
As it is undergoing a complete restructuring, the brand will offer several products over the next weeks: the Gel Hydro-Actif Réconfortant with rose geranium, which transforms into a milky emulsion when it comes in contact with the skin, the Crème Visage Bienfaisante à la Rose for the face, and the Élixir de Pure Beauté, which may be applied after the day cream. Aromâge has developed a whole range to reconcile senescent skins with cosmetics.
Price
Between €15 and €30 for each product.
Where can I find them?
Aromâge cosmetics are not sold in any store for now, so you will need to visit the brand's website.
Today, there is a real imbalance between supply and demand. And yet, with a population that tends to age, we may hope the issues related to aged skin will eventually become a real challenge for cosmetic brands.
© CosmeticOBS-L'Observatoire des Cosmétiques
© 2017- 2021 CosmeticOBS