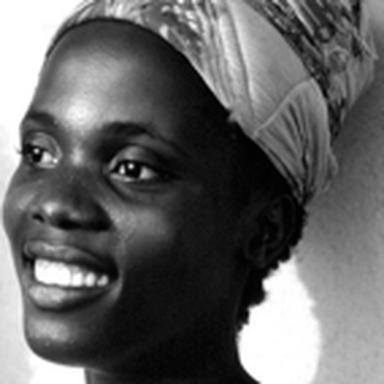 Black skins work their own way and have their own issues. To make sure they keep healthy, skincare rituals must be adapted to their specificities. And with cosmetics, there is a solution to every problem.
There is no magic formula to have a beautiful skin. Once you have understood how it works and the problems it may have, just adopt the right gestures and products.
Hydrate it every day
Since black skins often suffer from dryness when they live in temperate climates, it is essential to nourish them on a daily basis.
To make sure you choose the best-adapted products, check they are rich in moisturizing actives, like certain vegetable oils or butters – shea butter is the most famous – and contain vitamin D – to guarantee the skin's balance – and ceramides to make the epidermis more comfortable.
Limit sebum production
Black skins are naturally subject to hyperseborrhea. To best check this tendency, you should avoid using too astringent products. Indeed, too aggressive a cleansing routine may scour the skin and trigger hyperseborrhea in turn.
As a result, the use of cleansing oils is not advised against, although some people believe fats and excess of sebum are incompatible. On the contrary, this type of cleansing preserves the skin. For those who prefer more aqueous textures, micellar water will do. It is also ideal to use a gentle gel to purify the skin.
As regards makeup, sebo-regulating products help reduce any shininess effect on the face, and transparent powders are perfect to mattify it. However, do not forget to remove your makeup at night, otherwise your pores will get blocked.
A few little pimples
Given their natural hyperseborrhea, black skins tend to suffer from imperfections, or even acne. If you have this problem, use anti-imperfection skincare products or apply Tea Tree essential oil locally to get over and done with the least stubborn pimples. Then, scrubbing your skin once or twice a week will considerably help it get rid of its impurities.
For the most severe acne types, you should go see a dermatologist.
And make sure you do not give in and try pop your pimples yourself, as black skins usually do not heal that fast.
Protect yourself from the sun
Black skins are classified in phototype 4/5, which means they naturally and constantly produce melanin, so they are more resistant to UV damages. But that is not a reason not to protect yourself from the sun.
In temperate environments, black skins are no longer used to the sun, so they are weakened when they are exposed to it again.
If you have an anti-acne treatment, you may see pigment spots appear on your skin when you apply certain products on your face, and then expose yourself to the sun. So, it is recommended to use sun products.
Lastly, it is not because black skins are not as sensitive to sunburns as Caucasian skins that they are completely immune to the sun's harmful effects. They are just as likely to suffer from skin cancer, due to too long exposures without a protection. Of course, the vitamin D in UV rays is essential to black skins' wellness, but protection is just as crucial.
© CosmeticOBS-L'Observatoire des Cosmétiques
© 2017- 2020 CosmeticOBS
---
Associated elements(1)