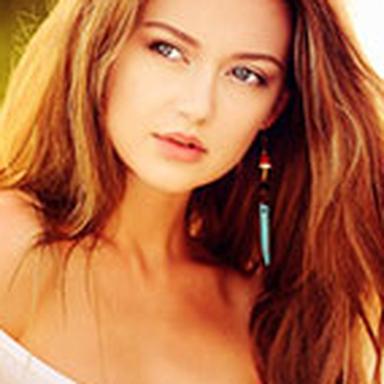 Brilliant sunshine paired with ice cream, tiramisu, or iced coffee: there are many reasons to rejoice the summer. Lightness is the rule for diet? For skin too, 'less is more'! A few tips to give hair and skin what they are longing for during summer season.
Cleansing is a must
Not only does the climactic change effects our skin, but also the differing productivity of our oil glands. They are more active during the warmer months than in the winter months. Hence, a lot more sweat and dirt accumulate on the skin's surface that causes clogged pores and impurities. At the same time, environmental toxins and other harmful influences put a strain on the skin when being outside. A mild facial cleansing regimen is a must now! Cleansing lotions, based on micelle technology are the ideal summer companion since they free our skin from makeup and impurities; moreover, they clarify it and even have moisturizing qualities. Large-pored, shining skin gets fresh and clear again by using a mild cleansing gel, whereas a cleansing milk with calming ingredients are the very best thing for sensitive skin.
Reaching for the sun – with moisturizer and UV protection
For summer, dermatologists recommend using a moisturizer that has an oil-in-water emulsion. These emulsions contain tiny oil drops in an aqueous base that have extremely moisturizing effects. By using these, the loss of moisture can be minimized. Oil-in-water emulsions can be found in the form of lotions, gels, substance serums and creams. They are easy to apply and have a lovely cooling effect due to their high moisture content. In addition, they don't put a greasy film on the skin that is comedogenic but rather leave a pleasant feeling to the skin.
A day care with SPF is a must during summer: Whereas UVB radiation causes sunburns the short-wave UVA rays are responsible for premature skin aging. Therefore, the day care should contain an integrated UVA filter in any case.
Beautiful prospects during summertime
Despite the heat, most women don't want to waive makeup during the summer months… nor do they have to! – but they should watch for light textures. Instead of a creamy compact powder, we now switch to a BB cream that conceals blemishes without weighing down the skin. Numerous cosmetic companies are also offering CC and DD creams that match the individual skin tone and give our complexion a natural finish.
Cool body
Once temperatures start to rise before midday, we start asking ourselves about how to refresh throughout the day. Thankfully, our body has developed an ingenious system to protect against overheating: sweat transpires on the skin's surface, providing a natural cooling effect. Unfortunately, there's an error occurring in our system, though: sweat is an ideal fertile soil for microorganisms that can cause an unpleasant body odour when reacting with the scentless secretion. It is high time for a break under the shower! A moisturizing and lipid replenishing shower gel prevents dehydration while supporting the regeneration of the skin after sunbathing. Peelings are great for a velvety soft and even complexion when being applied sparingly. Fine particles smooth and revitalize the skin whereas valuable ingredients have firming and moisturizing effects that improve its strength and boost its defence function.
Weightless body care
As the body loses a lot of water during the warmer months, we should drink more now… and our biggest organ is thirsty, too: While our skin is lacking in lipids in winter, it is now lacking in moisture. According to the seasonal rhythm, it needs another care than during the cold months. Instead of rich textures that unnecessarily clog the pores and that can cause heat build-up, it is the best time for light easily absorbing body lotions and refreshing gels that have a high ratio of moisturizing factors.
Smart hair care
Besides facial and body care, the treatment for our hair should be adapted to the season, too. Both hair and scalp need their special care during summer. A shampoo that moisturizes the hair and, at the same time, calms the scalp is exactly what we need now. When having a sun-stressed mane, a moisturizing conditioner can be applied as well. Those who want to protect their hair before or after a long stay outside, is best provided with a moisturizing spray that supports the hair's keratin fibre and retains its hydrolipidic film.
© 2016- 2021 CosmeticOBS