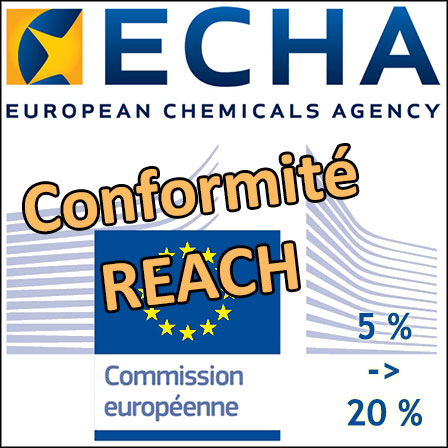 The European Commission announced that the Member States of the REACH Committee have unanimously accepted its proposal to increase ECHA's target for verifying the compliance of registration dossiers from 5% to 20%. 30% of all registered substances are expected to be covered by 2027.
Reading time : ~ 4 minutes
European Commission statement
REACH is the most comprehensive chemical legislation in the world. Over the past 10 years, the EU has significantly reduced citizens' exposure to harmful chemicals by requiring data from industry to demonstrate the safe use of chemicals in a registration dossier. Industry submitted more than 90,000 dossiers, however, in about 1/3 of the dossiers checked by the European Chemicals Agency (ECHA), the information did not meet the requirements specified in REACH. Therefore, the Commission and ECHA developed an Evaluation Action Plan, with the increase of dossiers checked for compliance as the first action.
ECHA may examine any registration dossier to verify if the information submitted by registrants is compliant with the legal requirements. Compliance checks evaluate the substance identity description, safety information related to human health and the environment.
According to REACH, ECHA currently must check at least 5% of the registration dossiers of each tonnage band. To encourage dossier compliance, the Commission is proposing to raise the minimum target for compliance checks to 20%. Member States in the REACH Committee agreed to the proposal unanimously. After a scrutiny period of 3 months by the European Parliament and the Council, the Commission can adopt the proposal.
Compliance checks focus (not exclusively) on 8 key endpoints: genotoxicity, repeated-dose toxicity, pre-natal ...