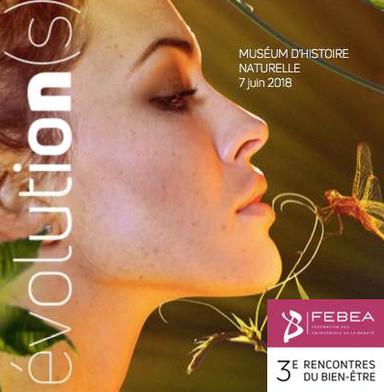 The consumption habits of the under-35-year-olds are often investigated. And for good reason: it seems Generation Y have freed themselves from a few codes adopted by their elders. And Anaïs Dupuy, beauty/hygiene expert at the Kantar World Panel trends agency, will certainly not dispute that. At the third day focused on wellness organized by FEBEA (French Federation of Beauty Companies) in Paris last June 7, she explained what makes Millennials different.
This year, FEBEA chose evolution as the main theme of their General Assembly. But then, how can you deal with such a topic without evoking Millennials, today's and tomorrow's consumers?
Small consumers
According to Anaïs Dupuy, when it comes to beauty, Millennials are different from their elders.
First, they are small buyers and do not do their shopping very frequently.
'They buy beauty hygiene products 17 times a year. That is less than people aged 35-49, who buy 21 of them, i.e. three times more,' added the trend expert.
This can be observed with their expenses, since Millennials' average annual hygiene budget amounts to €180, while, in comparison, it reaches €210 for people aged 35-49 and €233 for those aged 50-64.
'Besides, people aged under 35 only buy 43 cosmetics a year, while the 65+ consume 45 of them. People aged 35-49 go up to 60 products,' explained Anaïs Dupuy.
A very specific beauty routine
Millennials do not only choose economy when it comes to shopping, but also when they take care of themselves.
Anaïs Dupuy revealed that on average, there are 47 hygiene occasions in a week (an occasion refers to the use of a cosmetic product or to a cleanliness gesture).
If you look at Millennials' habits, you get down to 39. 'Their routine is less rich than that of senior generations,' she commented.
To best illustrate the lack of rigour of the under-35-year-olds, the Kantar expert focused on dental care.
'Millennials brush their teeth less often. To give you an idea, 45% of people brush their teeth twice a day. Among younger people, this percentage reaches 37. As a matter of fact, when they go to the dentist's, it is because their teeth already hurt. They wait for a problem to consult a doctor, instead of doing it every year, as recommended,' she detailed.
The same goes for the attention they pay to their hair. Again, they do less for it, in particular young women.
Anaïs Dupuy explained they tend to wear it longer than older women. As a result, they wash it less often and use fewer hairstyling products.
As ordinary as they seem, these behaviours have real repercussions on the hair care market.
Are Millennials all the same?
The term 'Millennial' refers to all individuals under 35, but it does not mean they are all the same. There are differences among them.
For example, today's young girls are less inclined to colour their hair than ten years ago.
In addition, when they do, they prefer to go to a hairdressing salon, whereas a decade ago, they did it at home.
As far as teeth are concerned, Anaïs Dupuy seems optimistic. 'They go to the dentist's less often than they used to, but the check-up trend seems to get better. There are actually a little more Millennials today than in 2012 who brush their teeth twice a day,' she explained.
Generally speaking, today's Millennials have nothing to do with those of a decade ago. They use fewer beauty products and tend to reduce all aspects of their beauty routines.
They drastically reduced their use of makeup and hair products.
'If there is anything to remember, it is that it is necessary to re-introduce daily gestures into their routines to seduce them again,' concluded Anaïs Dupuy.
Reconciling Millennials with hygiene: such is brands' new challenge.
JS
© 2018- 2021 CosmeticOBS