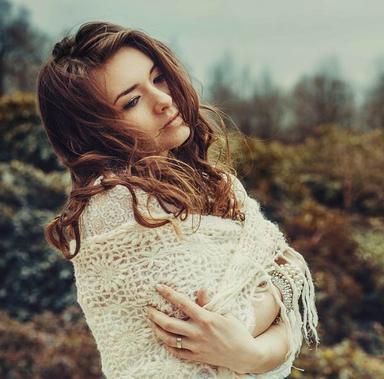 The trend may be well established, but it is still declining. Cosmetic minimalism has many facets and many of them come from the other side of the globe. During the third Formul'Tech organised by the CED on 30 October 2018 in Lyon, Elina Tran, project manager at Cosmetics Inspiration & Creation and Amélia Makoundou, R&D and marketing project manager at Experis, took stock of the new aspects of the less is more in beauty.
Because of technology, access to information is almost unlimited, and it is not the consumer who will complain.
More and more enlightened, he now deciphers what he buys: "No more question of being fooled by industrialists!"
Today, he needs proof and authenticity. Moreover, he wants to be assured that the products he uses are good for him, health and the environment.
We are thus witnessing a loss of trust in beauty companies (and not only…).
This climate of mistrust is therefore giving rise to the emergence of small independent brands, against the tide of cosmetic mastodons, which base their entire concept on transparency and willingly show their manufacturing processes.
According to Amélia Makoundou, to reassure consumers, the industry can:
• Adhere to "green" and environmentally friendly certifications
• Turn to biotechnology
• Favour ingredients derived from green chemistry
• Substitute certain synthetic materials with solutions of vegetable origin, thus increasing the rate of naturalness • Make blacklists and banish certain controversial ingredients
Minimalism and its "modes"
Elina Tran and Amélia Makoundou presented five American and South Korean beauty trends from minimalism. They also put into perspective the formulary requirements that these modes imply.
Clean taste
This movement is in response to the desire for healthier formulas. It finds its source in the emergence of cosmetics decoding applications.
"More and more brands are positioning themselves on ultra-healthy and clean compositions. Tata Harper, Gooth and Youth to the People are brands that embody this trend perfectly. The major distributors also play the game, such as Sephora, which has developed a"green" charter. In store or on the Internet, you can find a corner dedicated to clean beauty products," commented Elina Tran.
In practice
To move towards cleaner formulas, why not replace some synthetic ingredients with more natural alternatives?
"We can imagine, for example, doing without certain silicones that have bad press and remplace them by vegetable oils that allow us to obtain a very wide range of textures. Consumers are also very reluctant to use PEGs. In this case, substitution by polyglycerols that offer a pleasant touch and have a good affinity with the skin can be a solution. Gelling agents, on the other hand, are complicated to evict because, for some grades, there are no equivalents. However, some ingredient suppliers are developing synergistic mixtures between several families of raw materials in order to offer an alternative. Finally, the main problem remains the preservatives. To do without them, some formulators use propanediol, for example, for its bactericidal profile," explained Amélia Makoundou.
In short, "clean beauty" is still not easy for brands to grasp because of the complexity of finding natural equivalents.
Minimal Purity
This concept is based on short INCI lists.
Brands such as Thank Your Farmer or The Ordinary advocate a return to basics.
All ingredients have a role to play. On the other hand, galenics can be a little rougher than those of conventional cosmetics.
In practice To approach minimalism, the trainer can explore a few paths:
• Develop simple textures concentrated in active ingredients with a very high percentage of vitamin C or AHA
• Use multifunctional ingredients
• Formulate "without" by following the guidelines of certain labels or by drawing up its own blacklist (editor's note: from 1 July 2019, the words "Without…" or "Free-from…" will be more than ever to be avoided following the entry into force of the European Technical Document on Claims and the new version of the ARPP Recommendation Cosmetic Products).
Of course, this purification approach has its drawbacks.
"Skincare with very short ingredient listings has a reduced comfort of use in favour of a claimed effectiveness. In addition, there may be a high formula cost for brands that use only active raw materials. Finally, there is a risk of instability. Some brands are very strong in communication but sometimes the products are out of phase and do not live up to their promise because their compositions contain fewer functional elements essential to the solidity of a formula," commented Amélia Makoundou.
Sensitive Flesh
According to Elina Tran, "this is a real reaction to our urban way of life. Blue light, oxidative stress and other pollutants: the epidermis is constantly attacked."
A wave of soothing products is breaking out in South Korea and the United States.
There is also a strong return of pre/probiotics and treatments that promise to rebalance the skin's pH.
In practice
The idea is to offer "ultra-soft" products, less stripping. To do this, brands can either change their surfactant family and use glutamates (with a good tolerance profile) or reduce their percentage in the formulas to limit their irritant potential. "Sensitivity testing allows claims to be made as hypoallergenic, dermatologically tested or suitable for sensitive skin," added Amélia Makoundou (editor's note: once again, we can only warn of the difficulty of using these types of claims from 1 July 2019, since they also fall within the scope of the new provisions on claims).
Healthy Glam
The natural becomes more sophisticated, more sexy.
Many niche brands are launching themselves and offering natural alternatives that follow the trends.
There is no question of limiting make-up to "nude" shades. The colours are bright, pushed. The brands are inspired by fashion and show that they have nothing to envy to the conventional.
In practice
"Consumers want their expectations to be met by completely changing the list of ingredients. But how can we innovate without compromising on quality?" asked Amélia Makoundou. "The invention of new gestures is a way forward. If we assume that consumers no longer want preservatives, because they are controversial, we can invent"no" products such as a foaming powder that does not contain water either but is composed of soft surfactants, she added.
To be inspired, the cosmetics industry can rely on the fashion sector, a true prescriber of trends and colours.
However, you need a good dose of intuition to sense the current to follow.
Conscious Beauty
The planet is in trouble and beauty consumers expect brands to be respectful of the ecosystem.
Protection of the animal cause, preservation of the oceans, natural sourcing or solidarity commitment, manufacturers are committed and make this known. "Small chains are strong activists, but groups like Unilever or L'Oréal show that they care about the environment," said Elina Tran.
In practice
Once again, Amélia Makoundou reminded us that to adopt a more conscious posture, the actors of beauty can:
• Make an ethical selection of raw materials
• Adopt a vegan approach and exclude all raw materials from animal exploitation
• Focus on the biodegradability of raw materials and finished products
• Commit itself jointly and severally to disadvantaged populations
"However, some brands may sometimes encounter the confidentiality of the manufacturing processes of some of their suppliers. This can be a barrier to transparency," Amelia Makoundou said.
These trends are very popular in the United States and South Korea. And we already see them arriving in Europe.
In conclusion, Amélia Makoundou pointed out that consumers, who are increasingly demanding, expect transparency from the industry, a real difficulty according to her "because it involves disclosing all your cards and making yourself vulnerable from a competitive point of view."
They are also very careful about the composition of the products and do not want to compromise on the pleasure of use. Certainly, professionals face a great challenge, but the constraint can also be motivating and a driving force for innovation!
JS
© 2018- 2021 CosmeticOBS
---
Associated elements(2)