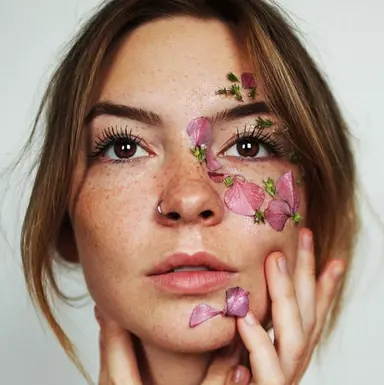 Twenty years ago, the trend of organic and natural beauty was struggling to find its way onto the cosmetic scene. Today, it is in the forefront and many consumers are now swearing by it. On the occasion of a morning of conferences organized by the distributor Ami Ingrédients around the theme of "Clean Beauty", Pascale Brousse, founder of Trendsourcing, spoke about the green principles of the moment.
"The perception of the world has changed a lot among consumers over the past 15 years," introduces Pascale Brousse.
Today, they are more in search of meaning and concerned about their health. 25% of Europeans want to adopt a more sustainable lifestyle, buying less but better.
The state of the planet is also a contemporary concern, and this inevitably affects consumers: 81% of them want the origin of ingredients and the impact on biodiversity to be indicated on product packaging.
These new prerequisites are a new feature of the distribution. Pascale Brousse states that "56% of American consumers have stopped going to certain retailers because of their lack of ethics and 34% of French consumers have more confidence in small retailers than in supermarkets. They want local, organic and are looking for short circuits." The Millenials also have their share of responsibility in this climb up the green. 75% of them think that brands that are not engaged will disappear, 80% believe that a healthy lifestyle is crucial and for 40%, a list of sustainable ingredients in a product is a decisive factor in the purchasing act.
Commitment and transparency
If naturalness has shaken up the codes of beauty in recent years, it is not enough for consumers: they are waiting for evidence and do not intend to be fooled, they are more and more experts.
Pascal Brousse reveals that "62% of young Millenial women pay attention to the INCI lists and the various mentions on packaging to avoid certain disparaged ingredients."
In this witch hunt, the less experienced rely on the help of formula decoding applications.
Since consumers think they have all the keys to understanding, beauty companies must anticipate, be proactive in this transparent approach and not wait for the "bad buzz" to react.
Clean beauty is also a story of incarnation and commitment, as the Indian brands have well understood.
From Glossier to Drunk Elephant, all these brands seek to give meaning to beauty, to put people back at the heart of the project and to communicate transparently.
This whole new generation of beauty brands is also shaking up distribution codes and we are seeing the emergence of new distribution channels, green, organic and which carefully select the products they sell.
"Here again, technology is at the service of these sales areas. To make it easier for retailers, there are tools like Beautylitic, an algorithm that makes it possible to scientifically analyze the composition of cosmetics and therefore to select even better what we offer to our customers," adds Pascale Brousse.
Smile, you're green!
Long referred to as "morose", natural cosmetics are now much more colourful and uncomplicated.
The communication of brands in the green segment adopts an offbeat and irreverent tone, against the trend that the conventional beauty industry has long promoted.
No more fixed and inaccessible muses!
Waste is over!
In a world with limited resources, waste is very much frowned upon.
Zero-waste" lifestyles are gaining more and more ground… including in cosmetics.
Whether it is upcycling (the Kadalys brand reuses unsold bananas to integrate them into its product ranges), solid cosmetics (guaranteed without waste, more economical, and formulated without water), or beauty products containing a high percentage of biodegradable ingredients, professionals in the cosmetics sector are competing in ingenuity to meet this consumer demand.
To make good progress on the road to eco-responsibility, a few principles should be kept in mind:
• Formulate with ingredients identified as healthy and good by the consumer
• Be transparent on the formulas
• To favour manufacturing processes that are as environmentally friendly as possible
• Have a positive impact on the environment
"Brands must provide these solutions for a simplified and guilt-free consumption," concludes Pascale Brousse.
Notice to all brands that have not yet started their green and clean transition.
Natural beauty is no longer a marginal segment but is becoming a key issue.
JS
© 2019- 2022 CosmeticOBS