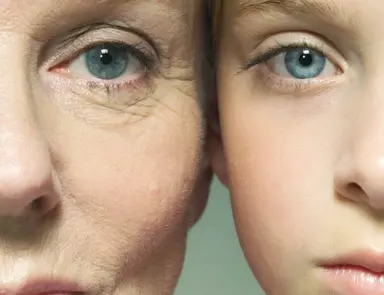 Z, Q,…For each age group a letter, a denomination and very specific characteristics. The beauty industry has also been involved in this segmentation. But what does it really mean? At the Beauty Day organized by the CEW on July 4 in Paris, Ariane Goldet, journalist, spoke with Anthony Mathé, semiologist, for whom the notion of generation does not exist in his discipline.
Ariane Goldet: do Z and Q benefit from the same media exposure?
Anthony Mathé: I take an intrigued look at this question of generation, because we are dealing here with a fashion phenomenon. Today, Zs passionate marketing and media. If we put things in perspective, 15 years ago, when I started working, I was asked to participate in the creation of a youth observatory. The project didn't even last a year, whereas today, this questioning about them is still going on. We are constantly told about them, with clichés, passion, interest and intrigue. While concrning the quinquas: nothing. And when I say nothing, it's because it's impossible to create a corpus. On the one hand, we have logorrhoea, on the other hand, silence.
AG: In semiology, what characterizes the Z generation?
AM: Common features and differences are observed. Not all generational aspects of Zs are their own, they are more cultural. The difference I can identify is not in the themes addressed by value systems or in the imagination, even if there are questions specific to each biological age. Disparities are played out in terms of tempo and rhythm. In reality, thirty-year-old, quadra, Z, Y or Miillenial are only labels. The ages of life are not nomenclatures. They represent a path, like a Möbius ribbon, with leaves and transitions. You can be 50 and young, that's what's interesting in life's ages. For the moment, we are trying to put an X, an Y, a Z, a Q and to define categorical oppositional traits. But in semiology and human sciences, for the past 30 years, the question we have been asking ourselves is that of the continuous. And what is? Life. To work on the 15/25 year old target, I was very pragmatic and looked at all the brands that these young people were supposed to like or buy. As a result, I built up a corpus that was rather out of sector and I obtained a little bit of a mess since I get everything and its opposite. I find both romanticism and hypersexualism, idealism and trivial. Nevertheless, there is one point that comes up frequently with young people, and that is the diktat of the image and submission to the other. The importance of considering appearance as a mask that would tell the truth. This notion is very prominent among the Zs.
AG: How do you identify the ones in their fifties from a semantic point of view?
AM : In terms of image, text and imagination, they do not exist. I tried to create corpora from all sectors by asking myself how this target was represented. We do not represent them, neither in France, nor in the United Kingdom and just a little in Germany. But since the population is very old, the ons in their fifties are considered younger people. So I went through a process to identify what the economic and sociological criteria and insights into their expectations could be. Thus, I analyzed speeches and texts that are not addressed to the Qs but that they actually read. Banking, insurance and technology are the main themes. It's quite funny because these topics target young people, while older people also take an interest in them.
AG: Yet cosmetics has taken care of them!
AM : In the representation of Q in cosmetics, we are either in denial of reality with a totally altered representation or we do not speak to them. On the point due to the imagination, this is problematic.
AG: Now you're going a little strong!
AM: Of course, I'm magnifying the line.
AG: Finally, are there common denominators between Z and Q?
AM: Of course. First of all, we find the novelty. It is of interest to both Zs and Qs. It was so obvious that I even forgot to tell you about it. The second thing is knowledge. When you look on social networks, young people are eager to ask questions. There is a real desire to learn. It's the same for the Qs. The only difference is that they are more aware of what they want to know. Then comes the notion of connection, of being together. Sharing is crucial for both young people and their elders. Finally, they want to have experiences. The speeches that capture the attention of the Q systematically highlight ideas of discovery, experience and feeling. However, this is what we find in the communication of brands to the Zs.
AG: In conclusion, everything is fine. The Qs and Zs are almost on the same wavelength!
AM: Indeed, there is a common foundation called cultural imaginaries, although there are specific issues at each age.
Reminder
• Generation Q refers to the 50-year-olds
• Generation Y or Millenial refers to people born between 1978 and 1994.
• Generation Z refers to individuals born after 1995
JS
© 2018- 2022 CosmeticOBS