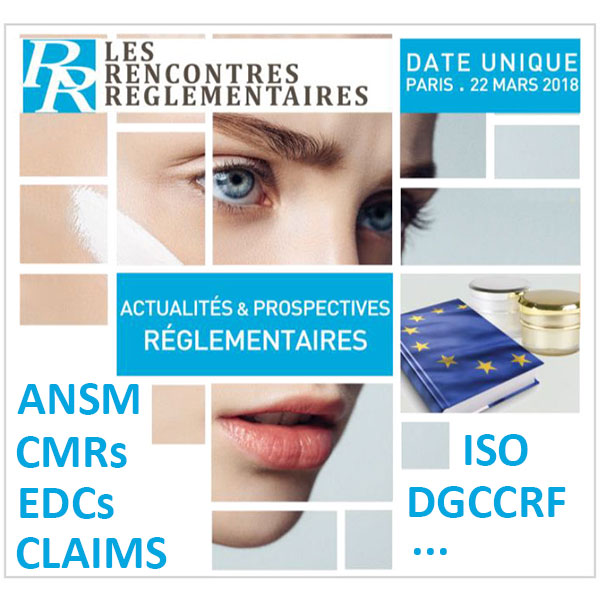 On March 22, 2018, the professional association of cosmetics SMEs organized its traditional congress dedicated to cosmetics regulations in Paris. CMRs, nanos, endocrine disruptors, claims, authorities controls, European news… Before providing a detailed report on the different presentations, CosmeticOBS chose to highlight the main information to remember.
Reading time : ~ 10 minutes
1. DGCCRF: focus on 'emerging risks'
Catherine Argoyti and Céline Nowak, of the DGCCRF (French General Directorate for Competition Policy, Consumer Affairs, and Fraud Control), made an update on the controls carried out in 2017 and confirmed the directions for 2018: mainly the continuation of last year's themes.
2018 controls
The investigations regarding recently prohibited substances will continue in order to 'drain the whole market as soon as possible', explained Catherine Argoyti.
As for nanos, after tracking down Carbon Black, DGCCRF is now taking interest in anti-UV filters used in sunscreens, in particular titanium dioxide and zinc oxide.
They will also pay attention to consumer information online, as announced in a press release in December 2017: the DGCCRF representative reminded that on e-shops, all the substantial characteristics of cosmetic products should be mentioned, including the composition, i.e. the INCI list of ingredients. In the event of non-compliance with the requirements, sanctions are provided for in the French Consumer Code.
Taking into account emerging risks
In the medium term, DGCCRF will put an emphasis on emerging risks: according to Céline Nowak, the objective is to 'adapt to new consumer expectations as regards product safety, as people are better and better-informed and aware of risks ...