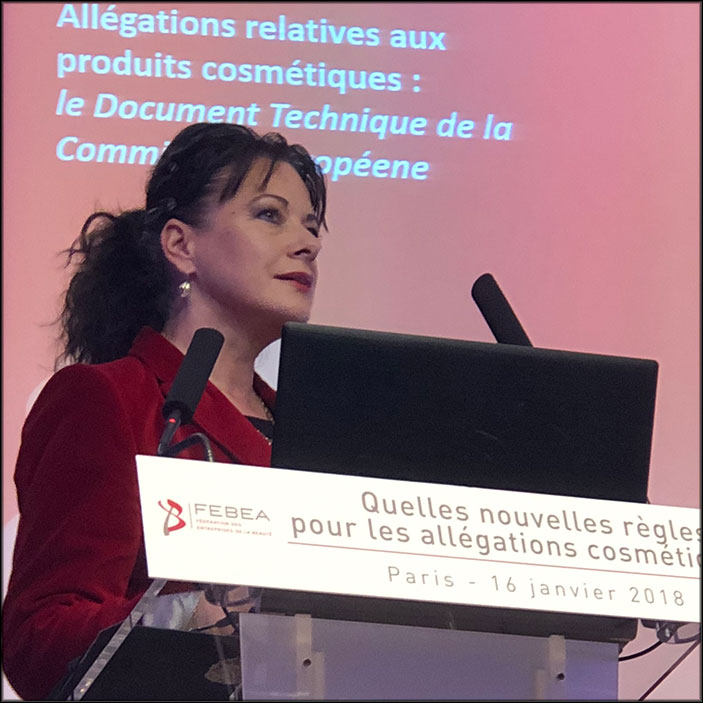 While, in France, the new provisions resulting from the European Technical Document on Cosmetic Claims will apply, at least from a legal point of view, mainly through the new ARPP Recommendation "Cosmetic Products", situations may vary in the other Member States of the Union. At the information meeting organised by FEBEA on 16 January 2019, Manuela Coroama, from Cosmetics Europe, presented the European texts and how they were taken into account by the various supervisory authorities.
Reading time : ~ 15 minutes
Two founding texts from the European bodies form the regulatory basis for claims on cosmetic products. Manuela Coroama began by recalling their principles to highlight their key points.
Regulation 655/2013 on Common Criteria
The Common Criteria were mainly designed to protect the end-users of cosmetic products (consumers and professionals) from misleading claims.
They are legally enforceable and therefore mandatory, and replace conflicting national requirements (including practical codes).
It is the Responsible Person who must ensure that the allegations comply with the Common Criteria. But distributors can also be held liable if they modify the original claims.
All claims, including environmental claims
They apply to any claim falling within the scope of Cosmetics Regulation 1223/2009, regardless of the medium or type of marketing tool used, the functions of the product and the target audience.
The claims concerned are those relating to the characteristics or functions of cosmetic products.
"It is important to note that this includes environmental characteristics," said Manuel Coroama. "It is sometimes thought that environmental claims are not covered by the Cosmetics Regulation, but they are. But only if they refer to the characteristics or functions of the products and not to the company's policy."
For cosmetic products only
These Common Criteria ...