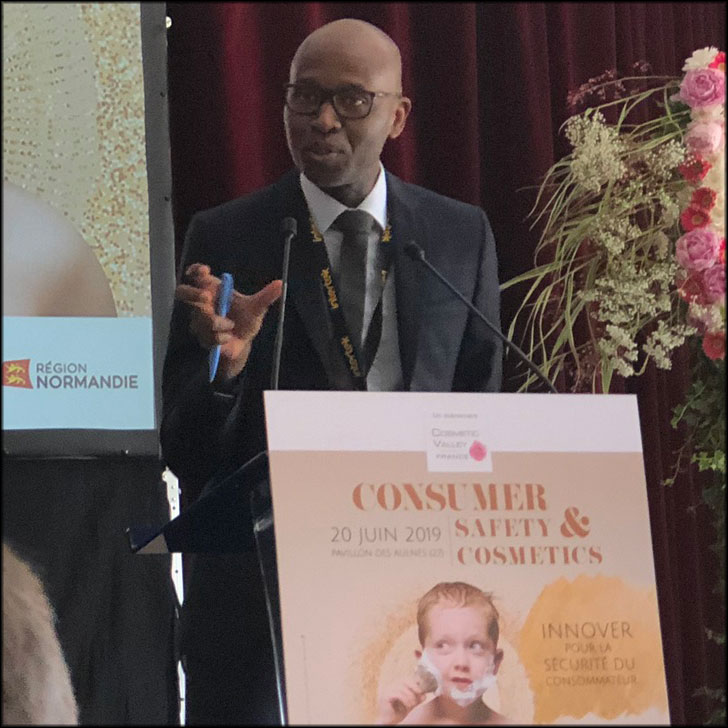 Regulatory or market-imposed restrictions, safety and security requirements when tools are lacking to evaluate them… the framework for the use of cosmetic raw materials is increasingly constrained. How then to develop innovation, this major driver of the cosmetics sector? During a day of conferences organized by Cosmetic Valley on June 20, 2019, Adama Traoré, Johnson & Johnson Group's safety assessor, recalled the basics and gave some keys to continue to move forward.
Reading time : ~ 9 minutes
A constraining environment
There are countless limitations and prohibitions that restrict the use of cosmetic raw materials. Adama Traoré first recalled some of the most significant impacts for the cosmetics industry.
Regulations
They are increasingly complex, especially since some of them are specific to certain countries or regions of the world. However, for a product that is destined for export, what is valid elsewhere is necessarily reflected here.
The end of animal testing
The industry has now gotten used to it. But even if experience shows that this does not prevent it from marketing its products, this ban on animal testing often deprives it of the data, particularly safety data, essential for placing them on the market.
Restrictions on certain ingredients
The Conservatives' problem particularly illustrates the critical aspect of this constraint. Year after year, the list of "possible" substances is getting shorter. However, when a preservative is removed, it is a whole formulation that is weakened and a whole task to be undertaken to continue to ensure the safety of the product.
And it is far from being the only category of ingredients under pressure, first from NGOs, then from regulation: this is also the case for example for ...