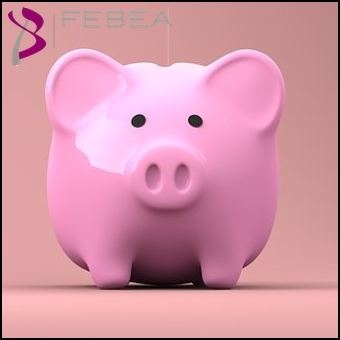 Futile, the cosmetics industry? Not so much… At its general meeting held in Paris on June 5, 2019, the FEBEA unveiled the results of a study conducted by Astères on the economic weight of beauty companies in France. The cosmetics industry actively contributes to the country's wealth and influence.
Reading time : ~ 8 minutes
"Before even presenting the figures, the first lesson of this study is that we are able, in France, to set up sectors of excellence," introduces Nicolas Bouzou, economist and director of the Astères cabinet.
The economy of the cosmetics industry
Today, the cosmetics industry weighs heavily. "French cosmetics companies are present throughout the country. For the entire value chain (raw materials, manufacturing, distribution), more than 5900 establishments (3200 companies) are spread over 67% of the region and 33% in Ile-de-France," says Astères. "No less than 82% of companies are single-family owned, which is higher than most industrial sectors, and particularly most of those that export. Cosmetic family businesses have debt ratios six times lower than their non-family competitors and returns on equity of 7% compared to 6%. Finally, cosmetics companies are solid and creations are dynamic. 170 per year were created between 2000 and 2016 and their average age is 16 years."
All these structures actively participate in the country's economy. In 2017, the total turnover of the entire sector reached a peak of 45 billion euros, broken down as follows:
• 2.9 billion for raw material suppliers
• 24 billion for cosmetics manufacturers
• 5 billion for selective and single-brand distribution
• 14 billion for exports
"The cosmetics sector also generates 12 billion euros in revenue for public finances, including one billion euros for local authorities and six ...