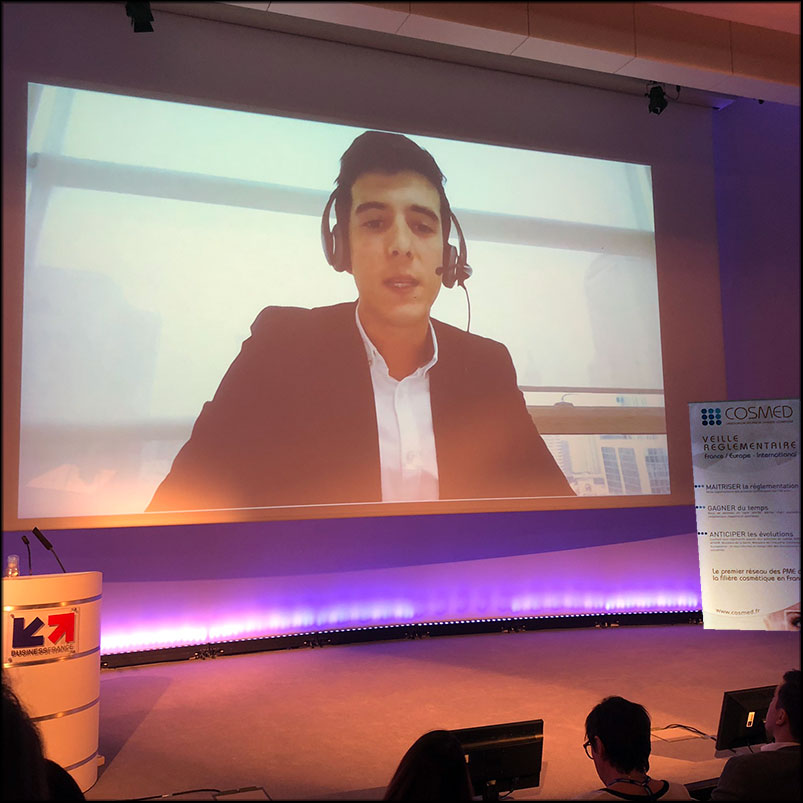 The easiest way to export cosmetics to China is certainly to use the Internet, whether through traditional or cross-border e-commerce. During the International Meeting organized by Cosmed on March 22, 2019, François-Victor Noir, Export Business Manager Art of Living and Health of the Business France Office in Shanghai, gave the main keys to open the door to Chinese e-commerce.
Reading time : ~ 10 minutes
To set the scene, François-Victor Noir began by recalling the global data of the Chinese market.
China is the world's second largest economy: between 2007 and 2018, it contributed 40% of global growth.
And it is also the second largest market for cosmetics, and the first in Asia ahead of Japan. It is largely dominated by imported high-end foreign brands, even though they are increasingly competing with Chinese brands.
"With these data, we understand that the question is no longer whether or not to be present in China. The real question is: how to be present in China," commented François-Victor Noir.
But China is also a very complex market, with very strong cultural disparities, a very specific business environment that must be well understood in order to penetrate it.
The Chinese market in figures
This is obviously a market with great potential and dizzying figures. It has recorded impressive growth in value in recent years: +300% between 2010 and 2018.
The urban economy is booming, and there are more than 50 cities with more than two million inhabitants next to the three major population basins of Beijing, Shanghai and Canton. In these large cities, the middle classes have a steadily increasing purchasing power, which they increasingly devote to well-being ...