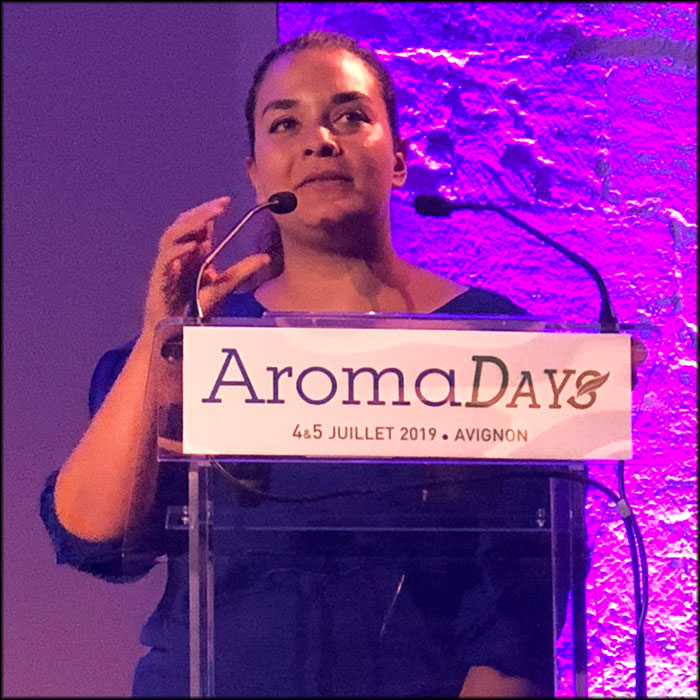 The determination of the status of products containing essential oils is often quite delicate, but particularly important because it determines the regulations applicable to them and their legal qualification. During the two-day Aromadays conference, organised by Cosmed in Avignon on 4 and 5 July 2019, Sylvie Gallage-Alwis, lawyer at Signature Litigation, detailed the main sources of difficulties and conflicts.
Reading time : ~ 16 minutes
What is meant by "essential oil"? Typically, the definition adopted by both the European Pharmacopoeia Commission and the International Organization for Standardization is used: "an odorous product, generally of complex composition, obtained from a botanically defined vegetable raw material, either by steam distillation, dry distillation or by an appropriate mechanical process without heating. An essential oil is most often separated from the aqueous phase by a physical process that does not lead to significant change."
"But beyond the definition, what is most important is to put yourself in the judge's head," advised Sylvie Gallage-Alwis. "He's going to wonder what the consumer understands. And it is what the consumer understands that will be the judge's position."
As a reminder, the lawyer recalls the "Red Bull" case and its slogan "Red Bull gives you wings".
"Can you imagine that there has been, at least in law, a lot, a lot of debate about whether a consumer would really believe that he was going to have wings and jump out the window after drinking his Red Bull!"
Beyond the list of ingredients, it is therefore the product's arguments that must be taken into account when assessing possible conflicts that ...