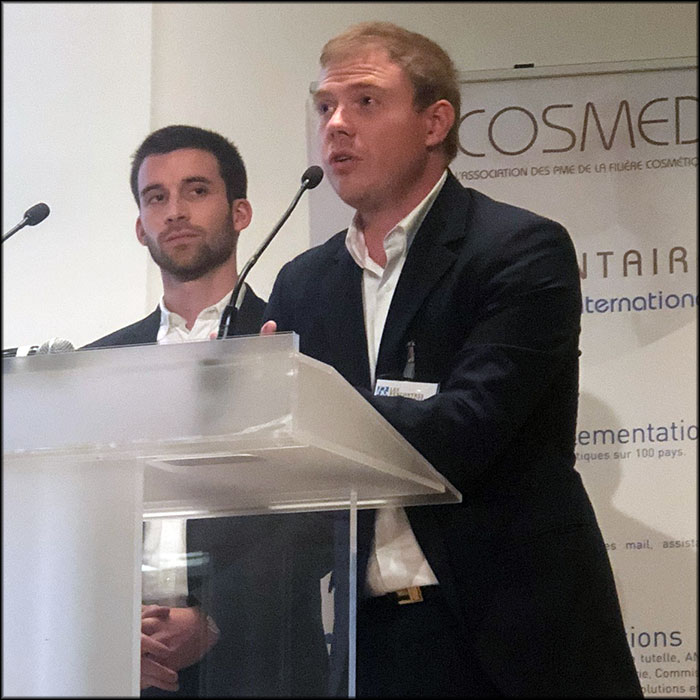 Contractual relations with subcontractors and suppliers or control of the quality and release of raw materials are regularly among the critical points that motivate ANSM's injunctions to cosmetic companies. During the Regulatory Meeting organized by Cosmed on March 21, 2019, Aymeric Lebon and Alexandre Enich, from the consulting firm Strategiqual, gave the keys and methods to ensure a serene quality control of suppliers of raw materials and packaging items.
Reading time : ~ 22 minutes
The control of raw material suppliers is a subject that motivated some fifteen compliance injunctions issued by the ANSM in 2018, five of which were solely related to this raw material issue. They mainly concerned the lack of appropriate controls upon receipt of raw materials in accordance with the various chapters of ISO 22716 on Good Manufacturing Practices.
However, it is possible to control these aspects, Aymeric Lebon stated, "by establishing a win-win partnership between cosmetics manufacturer and supplier, which ultimately makes it possible to earn money in a mutually beneficial relationship, and to set up a risk transfer with reduced means of control on the manufacturer's side and increased on the supplier's side."
Three points are particularly important:
• Understand the importance of supplier selection
• Identify the interest of the customer/supplier relationship
• Understand risk analysis to control suppliers
The GMP standard
The experts of Strategiqual began their remarks with some reminders on the ISO 22716 standard on Good Manufacturing Practices in cosmetics, particularly with regard to the selection and purchase of raw materials, and therefore the management of suppliers: selection, control, monitoring.
Basic definitions
"To fully understand what the standard says, you have to place yourself in a simple problem and ask ...