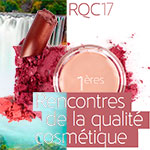 Is the water used to manufacture and formulate cosmetic products quality water? Which processes are used to obtain it, and what controls should be carried out as regards the GMP standard? At the first Rencontres de la Qualité Cosmétique, a conference on cosmetic quality organized on March 30 by the IFIS (French Training Institute for Healthcare Professionals) and the FEBEA (French Federation of Beauty Companies), Pascal Moreau, Quality Manager of BCM Cosmétique, made an update on this issue.
Reading time : ~ 13 minutes
Water is THE raw material of the cosmetics industry. We will not go as far as saying cosmetics brands sell water, but it cannot be questioned that this liquid gold is found in high quantity in many products. And it is not a coincidence if there is a whole paragraph dedicated to it in the GMP standard.
From the tap to cosmetic products
Just like for all the raw materials they use, manufacturers must guarantee water is safe for consumers from a chemical and microbiological standpoint. And there is a whole series of steps to follow, from its catching to its use in the formula. 
Why treat tap water?
Water quality is defined by the manufacturer. And in the cosmetics industry, no one is compelled to use pharmaceutical quality water. Drinkable tap water intended for drinks, among others, already satisfies consumer quality and safety prerequisites.
However, if tap water treatment is not an obligation under standard ISO 22716 on Good Manufacturing Practices, it is still essential, since it helps:
• Reduce the high variability of its physico-chemical composition (pH, hardness, conductivity…), which, in addition, changes on a seasonal, or even daily basis, in particular if the city at stake stocks up ...