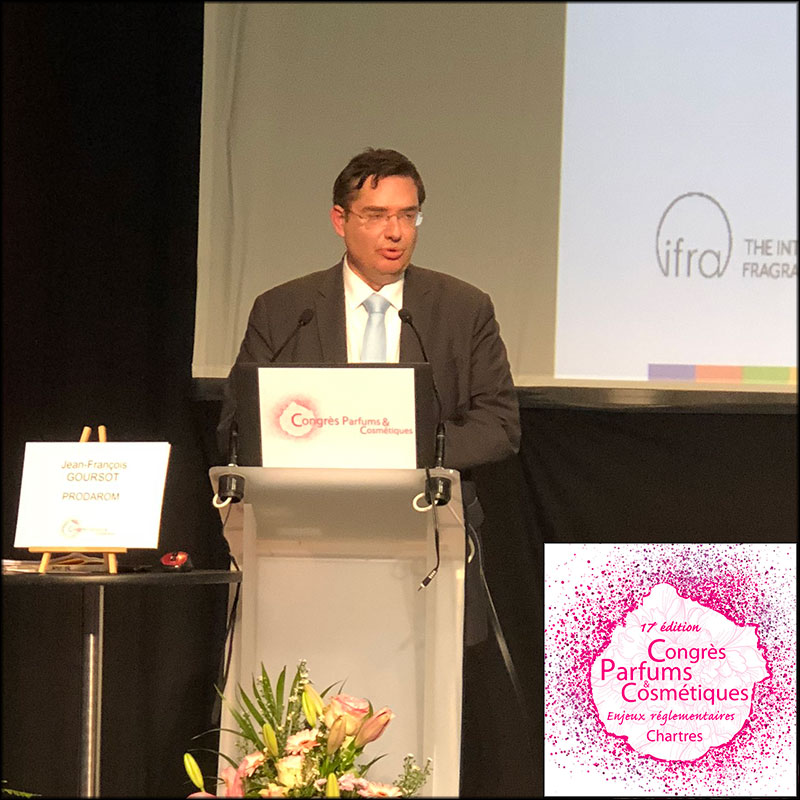 It is highly anticipated, and in many ways sometimes feared, because it can involve changes in fragrance formulations and certificates. The 49th amendment to the IFRA Code, with its 116 new or revised Standards, has been somewhat delayed, but is expected to be published by the end of 2019. During the Cosmetic Valley Perfumes & Cosmetics Congress held in Chartres on November 6 and 7, 2019, Jean-François Goursot, from Prodarom, presented its main points.
Reading time : ~ 12 minutes
IFRA (International Fragrance Association) brings together manufacturers who manufacture raw materials and fragrance compositions for different types of applications and finished products.
IFRA's Code of Practice defines a comprehensive self-regulatory programme with which its members (including members of national associations) must comply. It includes compliance with external regulations (national and international), the application of IFRA Standards and compliance with Good Manufacturing Practices.
The development of IFRA Standards
The IFRA Standards development process consists of three entities:
• The IFRA, which was founded in 1973 and has its headquarters in Brussels
• The RIFM (Research Institute for Fragrance Materials), its scientific committee, was founded in 1966, is based in the United States and evaluates all fragrance substances
• The Expert Panel, a college of independent university scientists with no conflict of interest with the fragrance sector, evaluates substances based on the work of the RIFM
This process is carried out in collaboration with all stakeholders, such as the marketers of finished products.
The IFRA Standards are intended to reflect the safe levels of substance use, determined from the RIFM's safety assessments. They currently include some 3500 substances, including about 900 complex natural substances such as essential oils.
The RFIM periodically reviews, analyses and assesses the safety of these ...