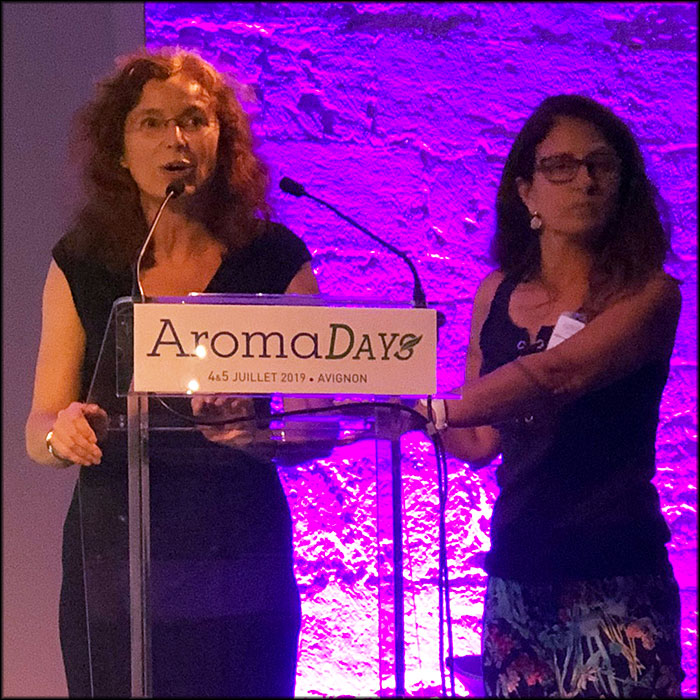 Due to their multiple properties, and the almost as many regulations on which they may depend, essential oils, but also the products containing them, are often quite delicate to label. During the Aromadays, organised by Cosmed in Avignon on 4 and 5 July 2019, Nelly Van Chinh and Nadège Testa, from Naturakem, gave instructions for using compliant labelling.
Reading time : ~ 15 minutes
As a reminder, product labelling serves two purposes:
• For the manufacturer, it is a question of promoting the product to sell it
• For the legislator, the aim is to ensure consumer safet.
On the other hand, the information on the label is intended for two types of population:
• Workers: in this case, the CLP Regulation applies
• Consumers: it is then the regulations applicable to the product that must be taken into account
But whether we are talking about the worker or the consumer, the legislator considers that these are people at risk, who must therefore be informed as much as possible.
CLP labelling for workers
To detail the labelling requirements for workers, Nadège Testa took the example of a barrel of thyme essential oil.
The different indications and pictograms that must be affixed to the drum can be found in Section 2.2 (Labelling elements) of the safety data sheet: • The warning statement: either the word "Danger" or the word "Attention", no statement is required if the risk is minor
• Pictograms, which have become black, white and red since 2010
In addition, there are hazard statements, also known as H-phrases.
"In the past, we used to talk about ...