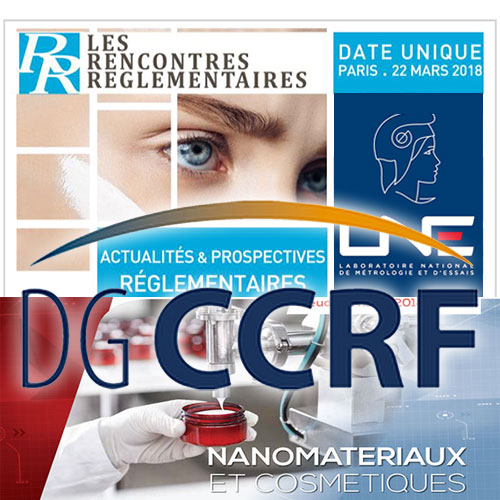 As from what threshold of nanoparticles is a material considered a nano? At two recent events, Cosmed's 2018 Rencontres Réglementaires (a congress dedicated to international cosmetics regulations) last March 22, and the day dedicated to nanomaterials and cosmetics organized by LNE on March 29, Catherine Argoyti and Céline Nowak, of DGCCRF (French General Directorate for Competition Policy, Consumer Affairs, and Fraud Control), presented the results of their survey on nanomaterials contained in cosmetic products. Quite a few people actually feel concerned about the premise on the threshold of nanoparticles from which the supervisory authority considers the notification and labelling mandatory.
Reading time : ~ 13 minutes
They are part of these 'emerging risks' the DGCCRF has decided to take into account in its actions. But nanomaterials still raise a lot of questions, and the recent survey conducted by the French authority adds a few concerns for cosmetics manufacturers.
A reminder of the regulations
As an introduction to their presentation at the LNE day dedicated to nanomaterials and cosmetics, the DGCCRF representatives started with a reminder of the regulatory framework.
Article 2 of European Cosmetics Regulation 1223/2009 defines a nanomaterial as 'an insoluble or biopersistent and intentionally manufactured material with one or more external dimensions, or an internal structure, on the scale from 1 to 100 nm'.
When it comes to colorants, preservatives, or anti-UV filters, the use of these substances in the nano form depends on their presence in the Regulation Annexes (IV, V, and VI), once they have been assessed and deemed safe and formally authorized.
The nanos listed in Annex II are prohibited.
The others can either be listed in Annex III and should comply with their applicable restrictions, or be free of use (obviously, provided they comply with the other requirements of the Regulation, in particular as regards safety assessment).
In addition, it is up to the Responsible Persons to ...