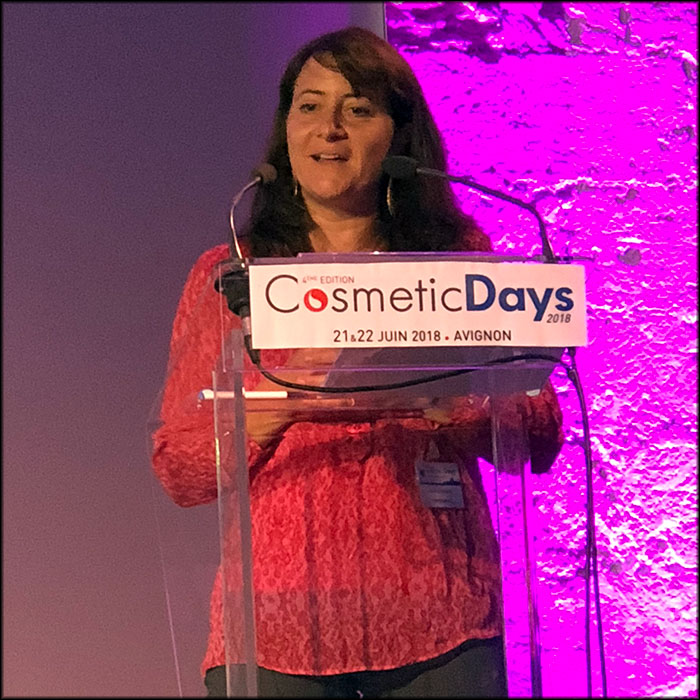 At the opening of the Cosmed's CosmeticDays 2018 dedicated to essential oils, Hélène Chaumont, from Puressentiel, presented a review of the regulations applicable to them, in Europe according to the different statuses of finished products (cosmetic, biocide…), as well as in Switzerland and Canada. With, at the end of her lecture, the illustration with some examples of their limitations and the inconsistencies they generate.
Reading time : ~ 28 minutes
To date in Europe, there is no general regulatory definition specific to essential oils. Consequence: their status depends on their uses.
Essential oils: complex products
Essential oils are known for their many properties. They can be antimicrobial, perfuming, repellent… possibly toxic. It is therefore important to properly characterize them before they are placed on the market, in order to control their activity and safety.
And the task is not necessarily simple.
Targeted by the authorities
Due to their complexity, essential oils are constantly in the sights of the control authorities.
In the field of cosmetics in France, during the first half of 2018 alone, the ANSM issued no less than seven injunctions against companies marketing products based on essential oils.
Main problems identified:
• The adequacy of claims and their purpose (and therefore the status of the product), with certain claims that take them outside the field of cosmetics
• Labels that lack precision on their functions
• Problems concerning the technical documents provided by manufacturers, where essential oils are considered as raw materials, which does not allow to qualify the product as a cosmetic
• The absence of the safety report provided for in Annex I of Cosmetics Regulation 1223/2009
With functions ...