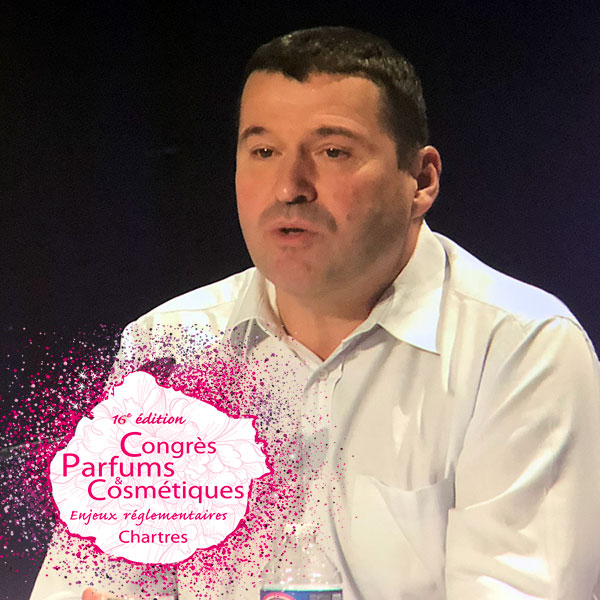 How does packaging affect the safety of the cosmetic product, what information must be made available by the supplier to enable this impact to be assessed in accordance with the requirements of the Cosmetics Regulation? Cosmetics Europe has developed Guidelines on the exchange of information throughout the value chain. Gerald Renner, Director Technical Regulatory Affairs at Cosmetics Europe, presented them at the 16th Cosmetic Valley Perfumes and Cosmetics Congress, with one promise: the work is almost finished and should be published soon.
Reading time : ~ 23 minutes
Gerald Renner began his intervention with a reminder: "This is not a new obligation," he said. "The safety of products placed on the market has been mandatory since 1976, and safety assessment since 1993."
Of course, at that time, packaging was not specifically mentioned in the provisions relating to safety assessment, but:
• The safety and safety assessment requirements referred to the product as sold, and therefore in its packaging
• The prohibited substances should not "be part of the product", with the exception of unavoidable and safe traces, which included those resulting from migration from the packaging
"Companies have more than 20 years of experience in the safety impacts of packaging," commented Gerald Renner, "and no real problems for human health related to cosmetic packaging have been identified."
Significant evolution with Cosmetics Regulation 1223/2009: the requirements for safety assessment are more explicit and detailed, and it is necessary to document it precisely. And this also concerns the impacts of packaging, since Annex I of the Regulation specifies that the relevant characteristics of packaging materials, and in particular their purity and stability, are part of the information to be considered in the safety assessment. The European Commission has specified this requirement in the Guidelines for the ...