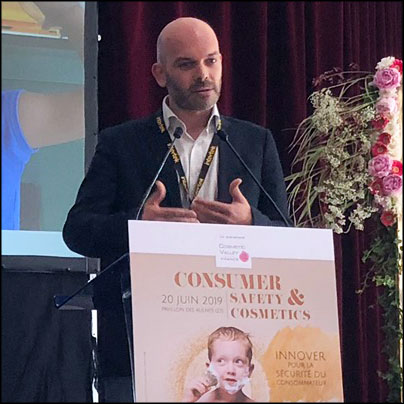 Among all the requirements that exist today in the world of cosmetics, environmental constraints are increasingly at the heart of the news, and plastics are not the only materials concerned. During a day of conferences on the theme of consumer safety organized by Cosmetic Valley, Gaultier Massip, from CITEO, presented the context of eco-design of packaging and various initiatives that have already been initiated in the world of cosmetics.
Reading time : ~ 12 minutes
CITEO is an eco-organization created by the merger of Eco-Emballages and Ecofolio in September 2017, and processes all the contents of our yellow bins, so that the materials deposited there are recycled at the end of their life.
The CITEO ecosystem
CITEO is a private, non-profit-making company approved by the State, which fulfils a mission of general interest through specifications setting out its objectives.
The organization works with four stakeholders:
• Companies, which have a regulatory obligation to manage the end-of-life of their packaging: they have decided to pool and delegate this responsibility to a private entity, now CITEO, by contributing financially to the extent of the importance of the packaging they put on the market
• The citizens, who make the gesture of sorting
• Local authorities, who set up yellow bins, organise sorting and collection
• Operators, who recycle and recover this material to make new raw materials and new applications
CITEO is working to answer the four main questions that arise throughout the life cycle of packaging and paper:
• Communication on the sorting process: CITEO promotes information for consumer-sorters, which can be found directly on packaging, but also via media campaigns, flyers, etc.
• The declaration of ...