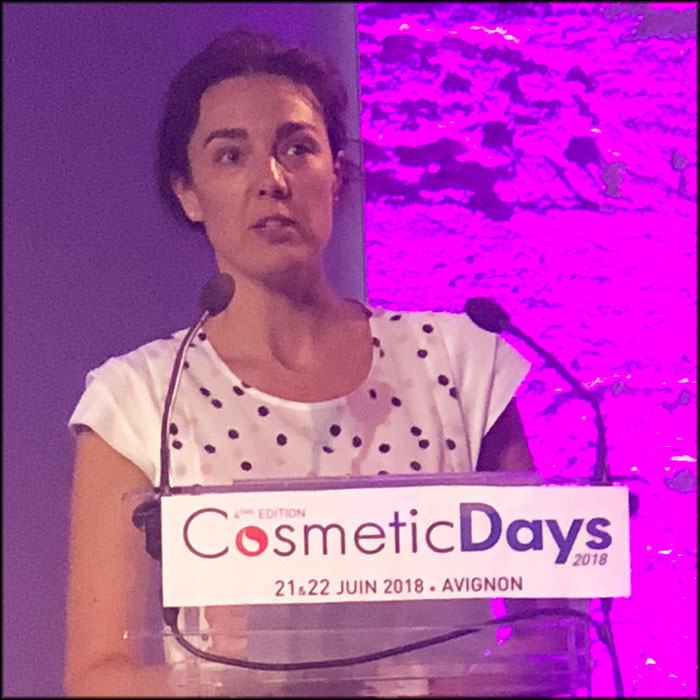 They are widely talked about, praised for their properties, criticized for their allergenicity, pointed out by the control authorities when their claims are far too close to borders… But before being a subject of debate, essential oils are a real sector, from the cultivation of the plants from which they are derived, manufacturing, incorporation into a product, distribution to the consumer… It is this story that Alix Courivaud, from France AgriMer, came to tell during the Cosmetic Days 2018 dedicated to essential oils, where she presented an overview of the production and market of essential oils in France.
Reading time : ~ 12 minutes
France AgriMer is a public institution under the Ministry of Agriculture, whose mission is to support the French agricultural and agri-food sectors. Its headquarters is located in the Paris region, but an office dedicated to PAMP (Perfume, Aromatic and Medicinal Plants) has just been created in the South-East.
Culture
Contrary to what one might think, the South-East is not the only region to be the cradle of essential oils. It mainly produces perfume plants, while medicinal plants come from regions further north and centre of the country.
In the South-East, there are of course lavender and lavandin, but also clary sage, thyme, fennel, cypress, pine, cade or rosemary… The Angevin region provides more mints or lemon balm, while Corsica produces the famous everlasting.
In 2016, France had 52,695 hectares dedicated to PAMP:
• 25,434 ha were exclusively reserved for perfume plants, mainly lavender (68%), but also lavender (17%), clary sage and other essential oils for the remaining 15%;
• 27,261 ha are home to aromatic and medicinal plants (thyme, mint, chamomile and others), from which essential oils are also extracted.
In terms of cultivated areas, lavender and lavender production dominates (22,213 ha), followed by clary sage (2,874 ha), fennel (455 ha), thyme (445 ha), helichrysum (300 ha), mints (276 ha), rosemary (102 ha), officinal sage ...