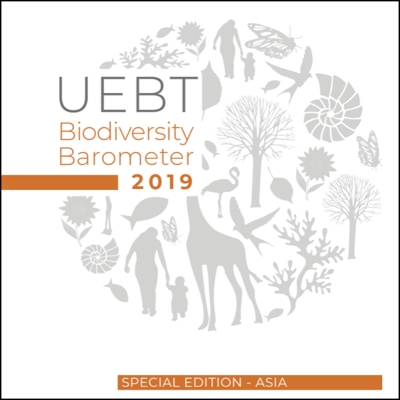 For the eleventh consecutive year, the UEBT has unveiled the results of its biodiversity barometer at a conference held in Paris on 20 and 21 May 2019. This international study aims to measure consumer awareness of biodiversity, and how this affects purchasing decisions This year, the UEBT wanted to focus on Asia.
Reading time : ~ 5 minutes
As usual, the Ipsos polling firm conducted the study, both online and in the street.
This year, the panel was enriched by 4000 respondents, for a total of 68,000 people. As that Asia is the world's largest economic force and the UEBT wanted to take a closer look at its consumers.
The organization has particularly targeted Japan, South Korea, Vietnam and China.
Strong knowledge
Asian consumers say they are aware of biodiversity, more than those in the United Kingdom or Germany.
Nearly 83% of Asian respondents say they have already heard about biodiversity.
In detail, not everyone knows the exact definition, but the results are still effective. The Vietnamese came first with 93% of correct answers, the Japanese came last with 66%.
The industry under pressure
Asian panelists believe that industries must have a positive impact on society, consumers and also on biodiversity.
83% of them think this is a moral obligation.
Moreover, 74% of respondents trust companies whose ethical sourcing commitments are verified by independent structures.
However, the climate of mistrust of industry is less pronounced than in Western countries: 60% of respondents are convinced that industrialists, in general, pay particular attention to respect for biodiversity.
More transparency on ingredients!
"Among the different information on product packaging, Asian ...