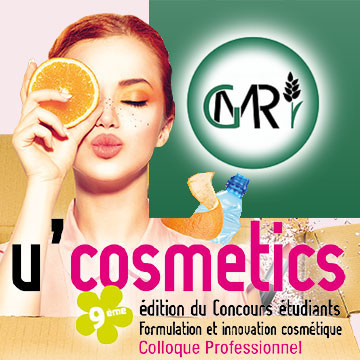 What used to be called waste has become co-products: raw materials whose treatment and use are increasingly trendy. At the 2018 U'Cosmetics conference dedicated to upcycling, Julien Lesage, of GMR, a company specialized in specialty sourcing and plant valorization, revealed its secrets and the benefits to be drawn from it.
Reading time : ~ 7 minutes
'90% of the requests we receive concern the valorization of co-products, and our job is to make them become products again,' explained Julien Lesage, founder and CEO of GMR (Green Molecular Response), to start his presentation. To him, it is simply the new biomass sourcing standard.
'Co-products optimize bio-sourcing as a whole, whether in terms of performance, price, CSR…', he added.
But their valorization involves a new approach he detailed.
The four pillars of co-product valorization
Selection
A good project should be based on the strict selection of the co-products to be exploited, depending on their physico-chemical properties, of course, but also on their marketing potential – two essential aspects in the cosmetics industry.
Implementing a real collaboration
Many manufacturers, especially in the downstream part, where there is a strong added value, think they can get a deposit of co-products for quite a low price and create much value… The problem here is that, since not much ends up back to the producer, the project is never completed. As an example, it is estimated that only about 20% of co-product valorization projects are completed due to this problem.
Sourcing strategy
The collaboration between the different partners actually involves offering attractive ...