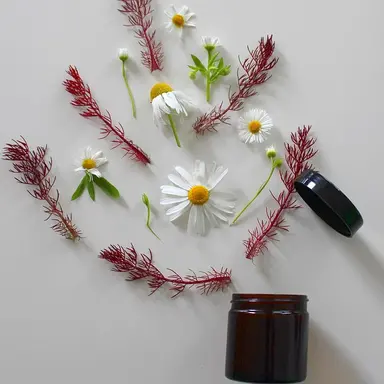 Today, the one who makes the rules is the one who pays. Increasingly suspicious of industrialists and committed to the planet, he is uncompromising about the quality and ethics of what he buys. While formulating and communicating can quickly turn into a headache for brands, Pascale Brousse, founder of the trend firm Trend Sourcing, presented at Cosmed's JEST 2019, the new expectations of consumers.
"We hear a lot about the notions of green and clean, but in the end what is it?", asks Pascale Brousse. "In reality, there is no real definition. It is a concept that was born in the United States in 2000 and accelerated in 2010. Contrary to European regulations, the FDA only bans a dozen substances in cosmetics. Some brands have chosen to claim the banning of certain ingredients. Green and clean cosmetics can be defined as being as good for the skin as for the environment. Since then, this notion has been extended and democratized, and is becoming a prerequisite."
A climate favourable to the green's rise to prominence
It is no coincidence that natural and environmentally friendly cosmetics are booming.
"You hear it, you live it as I do. We are impacted by climate change. Not long ago, we had news about the state of the planet every month, then every week. Not a day goes by without a committee of experts taking into account a worrying situation," says Pascale Brousse. "We feel a form of eco-anxiety. Yet, these new alarmists generate a kind of optimism through action, driven by committed Millenials, with Greta Thunberg at the forefront. We have seen a lot of changes in the last six months: the return of the deposit with Loop, the emergence of Bulk cosmetics with Cozie or even stores marked 'zero waste'."
Green cosmetics, what could be more normal?
Gone are the days when natural beauty was on the fringes. Today, everyone is, including the heavyweights of the industry.
L'Oréal, Henkel, Kose or Unilever have developed "green friendly" ranges.
"According to analysts, this sector is expected to increase its market share by 5% each year by 2025," she adds.
What do consumers want?
Their desire can be summed up in one word: commitment. And this applies to the entire value chain, from product concept to sourcing.
And for the manufacturers' approach to be sincere and credible, communication must be clear and transparent.
According to Pascale Brousse, "the inability of governments to build trust with their fellow citizens reinforces this need to know everything. They are therefore looking for concrete actions elsewhere, especially in what they use. Today, a consumer not only buys a product for its benefits, but also adheres to a brand, a community, ideas and values. This is all the more striking in the United States, by the way. There, you can't launch a brand if you don't defend a cause. The commitment goes beyond the product and you have to involve others in this adventure."
Being a brand in the spirit of the times means activism, respect for nature, but also pleasure.
Let us not forget that cosmetics is above all a matter of meaning. Until a few years ago, the vocabulary of well-being was daunting (diet…).
All this has changed, thanks in part to social networks. Green cosmetics has never been so desirable. Now we're talking about detox, glow.
"And then, who said that we had to have virtuous hygiene all along? Many women influencers advocate 80/20. That is, pay attention to what you eat or the composition of your treatments and enjoy yourself once in a while," says Pascale Brousse. "This glamorisation of the natural sector allows brands to grasp new imaginations, to push back codes and to offer cosmetics that are as joyful, vibrant and sexy as those found in conventional products".
Another important point for brands is INCI's decryption applications.
As the industry's black beasts, they are the law in the consumer's basket.
"Faced with this pressure, many beauty players are playing the game. One example is Caudalie, who shared the results obtained on some applications on Linkedin. Some brands make sure to formulate in order to be 'Yuka Compliant'".
New horizons
To remain attractive, brands must be constantly on alert.
"The upcycling trend is to look closely. It is a new luxury niche to highlight the industry's co-products. Like État Libre d'Orange, which has produced a perfume based on waste, or Kadalys, which promotes bananas abandoned by the food sector," illustrates Pascale Brousse. "Solid cosmetics are skyrocketing. In these times of water stress, it is a real good alternative to limit the presence of water in the treatments. In addition, this avoids the presence of preservatives. Last but not least, the packaging. It's impossible to miss. All the major groups have adopted resolutions for the coming years to improve the quality, biodegradability or reuse of their packaging. It's a must have."
Clean formulation, eco-designed packaging, activism, sensoriality, coherence, transparency, commitment to the future: these are the wishes of today's consumers.
Who said that the eco-responsible cosmetics sector was a peaceful way to go?
JS
© 2019- 2022 CosmeticOBS