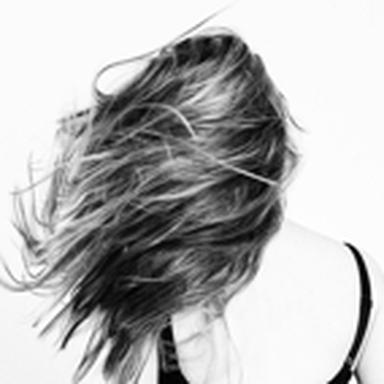 What are Millennials' hair habits? That is the question American customizable hair care brand Cloud 10 decided to answer. To this aim, in August 2017, they surveyed a panel of 1,000 women aged 18-35, from the United States, and belonging to different social classes.
There is an 'I love you – me neither' story between women and their hair. The survey reveals that 59% of Millennials would like to have somebody else's hair, while 41% say they like what nature has given them.
Whether satisfied or not, the women surveyed do not feel like spending too much time doing their hair in the morning. 63% of them spend less than 15 minutes a day taking care of it, 25% between 15 and 30 minutes, and only 12% spare half an hour for it. Besides, the majority of Millennials do not wash their hair every day: 15% do, but 40% prefer to do it twice or thrice a week.
What do they do on bad hair days? The Cloud 10 study shows 30% of Millennials choose a bun, 29% a ponytail, 10% plait their hair, and 10% hide it under a hat. Still, 16% of women say they do not care if their hair is not dressed up to the nines.
New consumption habits
What are the factors determining the decision to purchase a shampoo or hair treatment? Perfume. 88% of the women surveyed say they are sensitive to the product smell. But they also pay attention to the product composition. 22% of them claim they would never use a shampoo containing sulphates or parabens.
While Millennials are often described as highly connected children of the web, the survey shows it is not exactly true when it comes to shopping. Of course, a quarter of respondents explain they buy their hair treatments online, but the rest of the panel do visit a store to make their purchases (supermarkets, specialized stores, beauty salons…).
Most of them look for treatments that will help them strengthen their hair. The two most popular beauty promises among the panel's women are products that treat hair dryness and manage little curls.
Millennials are very attached to hair appearance and treatment. Not that surprising, when you think identity and self-confidence are closely related to our hair.
© CosmeticOBS-L'Observatoire des Cosmétiques
© 2017- 2021 CosmeticOBS