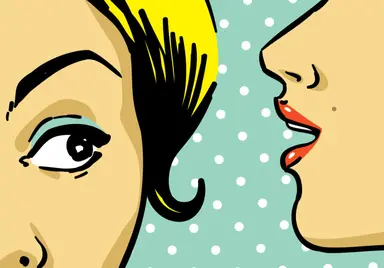 The digital revolution has been on a roll for a while, and information channels have changed. Everything can now be done in one click, and the cosmetics industry is increasingly dealing with particular buyers who get informed before spending their money and no longer believe anything they are told. The Webedia group has studied this new consumer behaviour and what brands should do to regain their trust.
The survey was conducted by the YouGov and RealEyes polling organizations.
An educated… and easily influenced consumer
The survey reveals that today, 58% of web users search for information online before purchasing a beauty hygiene product.
33% of respondents explain they visit brands' websites to find the information they need.
Social media are not lagging behind: 31% of the people surveyed say they use the Facebook, Instagram, and Pinterest accounts of influencers to get informed.
Lastly, 30% of them get informed or contact brands through their accounts.
But potential buyers go even further to get information. They like deciphering products. To this aim, 19% of the people surveyed say they watch influencers' video channels.
'The high degree of emotion and closeness between influencers and their communities explains the particular status they have got as regards their support, explanations, and testing of brands' products. A study conducted with the RealEyes technology on two YouTube videos posted by French influencer Caroline Receveur shows that the content she produces has a strong emotional impact on the "happiness" dimension when she plays on connivance and closeness with her fans, or when she gets involved in a daily activity and does the cooking,'details Webedia.
Ultimately, before they buy a product, consumers are also keen on reading feedback on beauty products.
77% of respondents declare they search for customer feedback online to confirm the fact that they are willing to purchase a product.
Does this need to get informed apply to all cosmetics?
No, it actually does not! The survey conducted by Webedia reveals that there is a strong need for consumers to get informed before buying face care, hair care, and makeup products. But it is not true for all product categories in the hygiene/beauty industry.
Indeed, shower gels, shampoos, toothpaste, deodorants, and shaving products are purchased without any prior information. The survey also reveals that for these categories, the customer retention rate is quite low.
Influence: the sinews of war
If, for quite a while, the beauty press and advertizing called the shots among consumers, these days are now over.
Indeed, it has been a few years since new players emerged: influencers.
The study shows that 'beauty bloggers, YouTubers, and Instagrammers are those 16% of respondents trust the most when it comes to tips about hygiene-beauty products, more than journalists specialized in beauty (10%). The rate reaches 26% for the beauty-committed target; that is more than shop assistants.'
As a matter of fact, influencers are not all the same. They have different profiles and their own scope of audience.
Webedia classifies them into two categories:
• Celebrities: they lend their own image to embody the image of certain brands and gather several hundreds of thousands (even millions) of subscribers on their social media accounts.
• Experts: they have specialized in the beauty field and share their own analyses of the industry with their (powerful and committed) communities. They can also work in collaboration with brands.
Webedia explains that these influencers are meant to play on 'expertise, intimacy, and accessibility with their communities.'
Everything has been said: consumers cannot be fooled and want to learn more about what they buy. As a result, brands need to bank on more transparency and deliver qualitative information. Otherwise, they are likely to lose some of their customers.
The customer is king, but everyone knew that!
JS
© 2018- 2022 CosmeticOBS