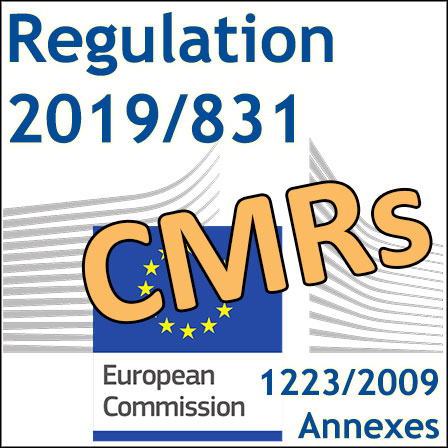 It was said to be imminent by the end of 2017, a draft text had even already been transmitted to the WHO… But this "Omnibus" has experienced many stops, in the form of disagreements between Member States on the interpretation of Article 15 of Cosmetics Regulation 1223/2009 and the automaticity (or not) of the ban on CMRs in cosmetic products. It has just finally been published, with 227 new substances in Annex II ( prohibited ingredients), a first-class funeral of some preservatives such as Formaldehyde or Quaternium-15, new restrictions on their use for others… And it applies without any transition period, just 20 days after its publication.
Reading time : ~ 27 minutes
This so-called "Omnibus" Regulation has been designed by the European Community services for the sake of clarity and legal certainty, by clearly indicating, in the very heart of the text of the Cosmetics Regulation, the status of ingredients classified as CMR. No need to refer to Annex VI of the CLP Regulation to check whether a substance is classified as CMR or not, no need to consider a possible exemption regime from the automatic ban that could be granted by the CSSC at the end of its safety assessment process.
This approach is intended to be sustainable since the principle is that this first "edition" takes into account all substances already classified as CMR, and that updates are published each year.
This Regulation was officially announced and expected by the end of 2017. However, its finalisation has been more complicated than expected, and its adoption has been postponed several times. The situation was unblocked at the December 2018 meeting of the Standing Committee on Cosmetics. All that remained was to complete the consultation process within the European institutions, to have it translated into all the languages of the Union and to publish it. This was done with its publication in the Official Journal ...