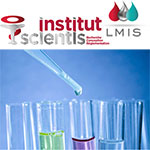 Microbiology is an essential notion to take into account when designing and producing cosmetic products. Indeed, most of them contain a high quantity of water, and their pH is favourable to microorganisms… Many parameters should be under control. Corinne Benoliel and Pauline Ferreira-Theret, of Institut Scientis & LMIS, gave us a few explanations.
Reading time : ~ 9 minutes
Under the European Cosmetics Regulation, the Responsible Person – in charge of placing products on the market – should guarantee the safety of products.
As a result, it is crucial to take into account the product's contamination risk, not only during production, but also throughout its use, and to do so as soon as the development phase.
Microbiological quality is a requirement to be documented in Part A (Cosmetic product safety information) of the cosmetic product safety report. For example, the efficacy of the preservation system, if any, should be verified, as well as the fact that the product is not contaminated at a significant initial level (specifications excluded).
Several standards have been drafted to justify microbiological quality. They may be used as reference documents, depending on the types of products. A few of them are mentioned in official guide 'The SCCS Notes of guidance for the testing of cosmetic ingredients and their safety evaluation', SCCS/1564/15 (9 th review). Here are the main ones.
ISO 29621
Standard ISO 29621, Cosmetics – Microbiology – Guidelines for the risk assessment and identification of microbiologically low-risk products , was last reviewed in May 2017.
This standard identifies the factors that have an impact on a ...