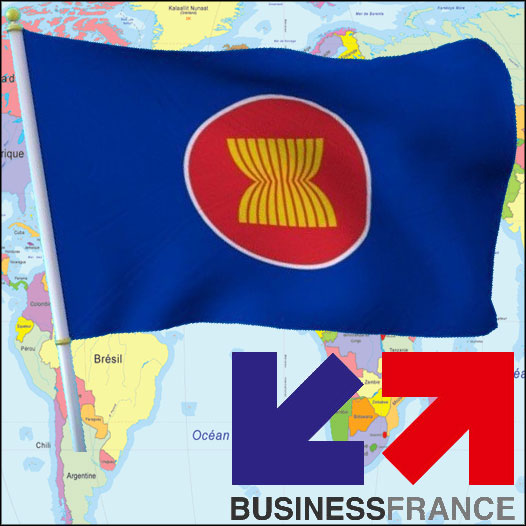 As part of its partnership with CosmeticOBS, Business France reports that the ASEAN Cosmetic Scientific Body (ACSB) has made several amendments to the annexes of the ASEAN Cosmetics Directive (ACD).
Reading time : ~ 2 minutes
Amendment of Annex II
Prohibition of 2-chlorobenzene-1,4-diamine (INCI: 2-Chloro-p-phenylenediamine), its sulfate and dihydrochloride salts in hair dye products.
By June 18, 2020, all new products must be compliant.
All non-compliant products must be withdrawn from the market by 18 December 2020.
Amendment to Annex III
ACSB has imposed restrictions on the substance 1-(4-chlorophenoxy)-1 (imidazole-1-yl)-3,3-dimethylbutan-2-one (INCI: Climbazole).
For purposes other than preservation, the substance may only be used in anti-dandruff rinse shampoos up to a concentration of 2%.
For use as a preservative, the maximum permitted concentrations are:
• 0.2% for facial creams, hair lotions, foot care products;
• 0.5% for shampoos (to be rinse-off).
Amendment of Annex VII
Addition of 3,3′-(1,4-phenylene) bis (5,6-diphenyl-1,2,4-triazine) (INCI: Phenylene bis-diphenyltriazine) as a UV filter in sunscreen or other cosmetic products.
The maximum tolerated concentration is 5%.
Its use is not permitted in applications that result in inhalation exposure.
Immediate effect.
To go further
• See CDA Annexes (updated July 2019)
• See all new updates to the Annexes of the ASEAN Cosmetics Directive (ACD) adopted in June 2019 at the 30th ACSB meeting (published in August 2019)
Source
• Business France
Business France's International Regulatory Service can be contacted via this email address.
© 2019 – CosmeticOBS