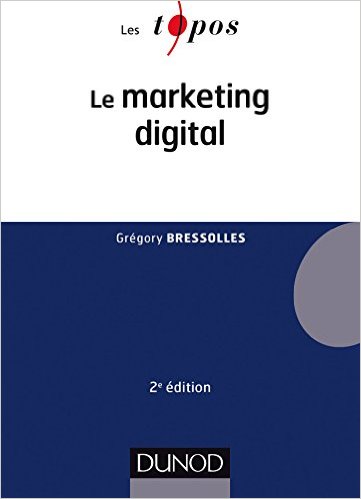 This 2nd edition, entirely renewed, studies the strong impact of digital on distribution, namely disintermediation and reintermediation. It explores the risks and issues related to multi-channel. Resolutely accessible to the greatest number, the work avoids dwelling on the technical or quantified aspects, quickly obsolete in this sector. It offers a global vision of a sector in full evolution.
Reading time : ~ 1 minutes
Presentation of the publisher This Topos aims to offer a summary of the essentials of what you need to know about digital marketing. It takes stock of current developments and reflects on the changes brought about by new technologies. Pedagogical and didactic, it transposes the strategy of the 4 Ps (product, price, place, promotion) on the Internet. Indeed, the world of marketing has been profoundly altered by advances in Web technologies. The author Grégory Bressolles is p HDR Professor of Marketing and Head of the e-Commerce and Distribution Chair at the Kedge Business School. A digital specialist, he studies the impact of information and communication technologies on consumer and business behaviour.

Available in bookstores and on the Internet
• Digital marketing Grégory Bressolles, Dunod Editions (2nd edition, 2016), 128 pages, starting at 7,99 €.