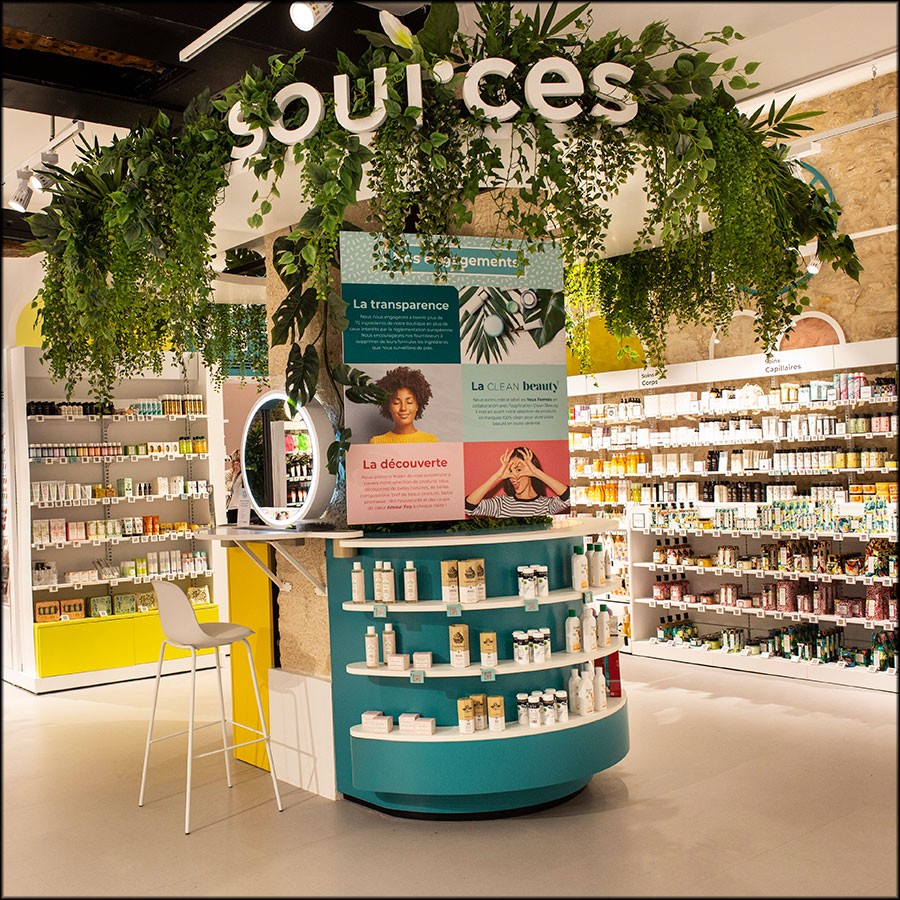 It is a store of a new kind that opened its doors on October 2 in the heart of the Parisian Marais. Entitled Sources and launched by the Carrefour distribution group, it offers a selection of cosmetic products screened by Beautylitic, the professional version of the INCI list decryption application Clean Beauty. With 75 black-listed ingredients, Sources is committed "to make beauty and serenity rhyme," combining transparency, discovery and experience through a series of beauty services. Attention: at the heart of current trends, this initiative, still in the test phase, could be the model for the cosmetics retail of tomorrow. And also undermine the debate on the prohibition of "Free-from…" claims.
Reading time : ~ 7 minutes
Black lists of controversial ingredients are not new in cosmetics. Whether they are called "formulation charter" or "brand commitment" when they are internal to companies, "ingredients to avoid", "toxic substances" or "high-risk ingredients" when they emanate from cosmetic applications, they have been guiding product formulations and offer for some years now.
The fact that some retailers, and in particular the supermarkets, reference brands on the basis of their own black lists is not new either. Who has not heard at least once a manufacturer complain about seeing "the distributor become the new formulator"?
But with Sources, we enter another dimension, since the distributor selects the products that will be (… or not) sold to consumers, according to the ingredients they contain, with the support of the scientists behind the Clean Beauty application. And that he clearly displays it by making it the basic concept of his new store.
Without… 75 controversial ingredients
They are all authorized in Europe, some of them are even explicitly authorized when they appear in the Annexes of the Cosmetics Regulation 1223/2009 (preservatives, UV filters, colorants…). But they are also all more or less suspected of acting as endocrine disruptors or causing other types of harmful effects on health. ...