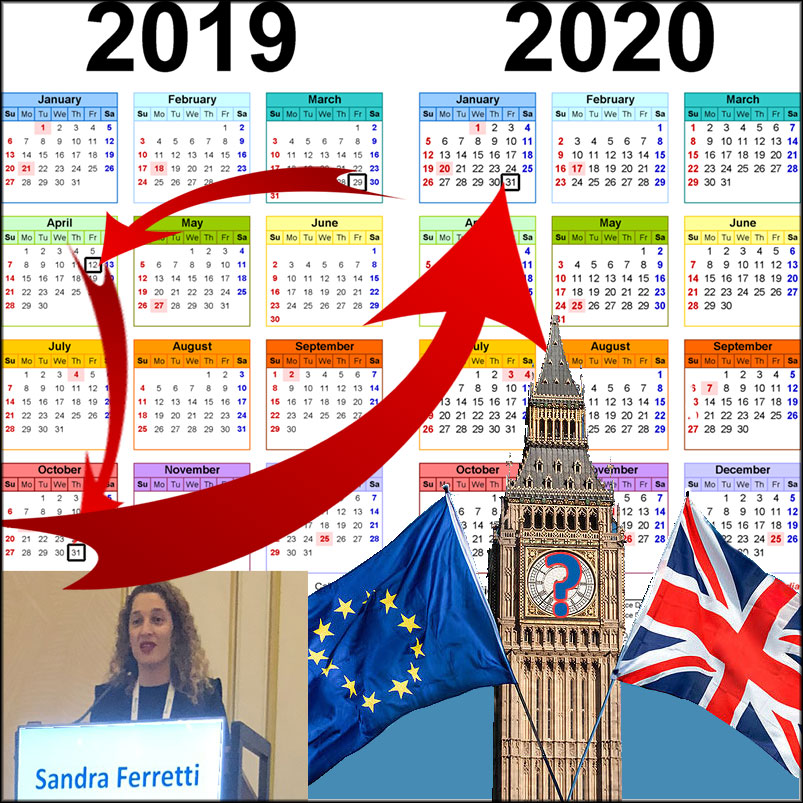 This is the nth twist in the difficult divorce between the United Kingdom and the European Union. A new postponement of the Brexit date, which again leaves all possible options on the political negotiation table: deal or no deal, transition period or not, or even Brexit or not Brexit… Things should be clear by December 1, 2019… or January 1, 2020… or February 1, 2020! The context is still as unclear as ever, while many SMEs and VSEs are still not ready for the worst-case scenario, which is still possible.
Reading time : ~ 4 minutes
The European Commission accepted and validated it in a Decision of 29 October 2019: two days before the deadline of 31 October, the time limit for the United Kingdom leaves the European Union is further extended until 31 January 2020.
And, in the event that the parties complete their respective ratification procedures and notify the completion of these procedures in November 2019, December 2019 or January 2020, the withdrawal agreement will enter into force on 1 December 2019, 1 January 2020 or 1 February 2020 respectively.
The challenge of the next election
What has really changed since the last postponement is the organisation of parliamentary elections in the United Kingdom on 12 December.
Prime Minister Boris Johnson wished them in order to consolidate his majority and win Parliament's vote for Brexit, the opposition accepted them in the hope of mobilising anti-Brexiters and possibly being able to hold a new referendum.
At the 4th annual congress of the ERPA (the European Cosmetics Responsible Persone Association), Sandra Ferretti, from the regulatory consultancy firm Obelis, recalled that of June 2016 had produced a fairly close result: 51.89% for the "Leave", 48.11% for the "Remain".
The sociological analysis of the votes had shown that the majority of the supporters of the "Remain" were people under 43 years of age, graduated and living in the major cities (London, Oxford, Cambridge, Brighton, Bristol) as well as in ...